Financial Freedom: Start Early, Start Now
Creating a sound and robust personal financial plan is crucial if we want to take control of our financial future and achieve our financial goals in the short, medium or long term. While people will have individual needs, goals, priorities and circumstances, there are two primary elements that are essential and should be incorporated into every winning financial plan — saving money and wealth accumulation.
As a financial consultant with IPPFA for almost two decades, I have advised and supported numerous clients over the years on everything from money management to savings strategies to financial investments. I am especially passionate about helping people invest their savings to accumulate wealth to meet their financial goals and ultimately reap the benefits of their life's work. These are my thoughts on saving money and wealth accumulation.
Savings: How Much is Enough?
Saving money is a key aspect of building wealth and ensuring a secure financial future for ourselves.
In Singapore, the savings habit is inculcated from young through our educational system and has become an integral part of our lives. Regardless of whether we work for others or are self-employed, most of us will set aside money each month knowing that, over time, the act of saving affords us the opportunity to achieve our goals and enjoy the life we imagine.
Having sufficient savings also strengthens us in times of emergencies and unforeseen circumstances such as the current Covid-19 pandemic, which has adversely affected jobs and incomes all round the world.
The question is: How much savings is enough? In most cases, the ideal scenario would be to ensure that you have the equivalent of at least 6 to 12 months' in monthly expenses. Over and above that, cash can then be invested in various ways to earn higher and better returns over time.
Get and Stay Financially Savvy
Although Singaporeans are relatively well informed and diligent with savings, the concept of wealth accumulation is not as widely adopted. Wealth accumulation is essentially the concept of amassing cash and assets to ensure that you have sufficient funds to meet your financial goals, cope with emergencies and eventually enjoy a comfortable life after your income-earning years.
In the context of Singapore, people generally place their money in savings accounts or fixed deposits. These are relatively safe options, unaffected by market forces however they have a relatively low yield. Alternatively, there is also the option of relying on CPF accounts, however this might not be the best option if you are planning to retire comfortably. Although these financial channels do accrue interest, the low-yield and growth is negligible when subjected to inflation. These methods of wealth accumulation do not provide the best possible returns on your money, especially in the long term. It is important to learn about other financial methods and means to grow your wealth and begin exploring options that may yield better returns.
For those not familiar with the financial industry, it is quite a challenge to fully comprehend the various options available. This is where an experienced financial consultant can help. Engaging the services of a professional is equivalent to equipping yourself with a one-to-one financial concierge well versed on the various channels, instruments and platforms available. The consultant's primary function is to guide you on the best options available, based on your unique goals, priorities and circumstances. An adviser also works with you on an ongoing basis, to ensure that your wealth stays invested optimally as your needs change.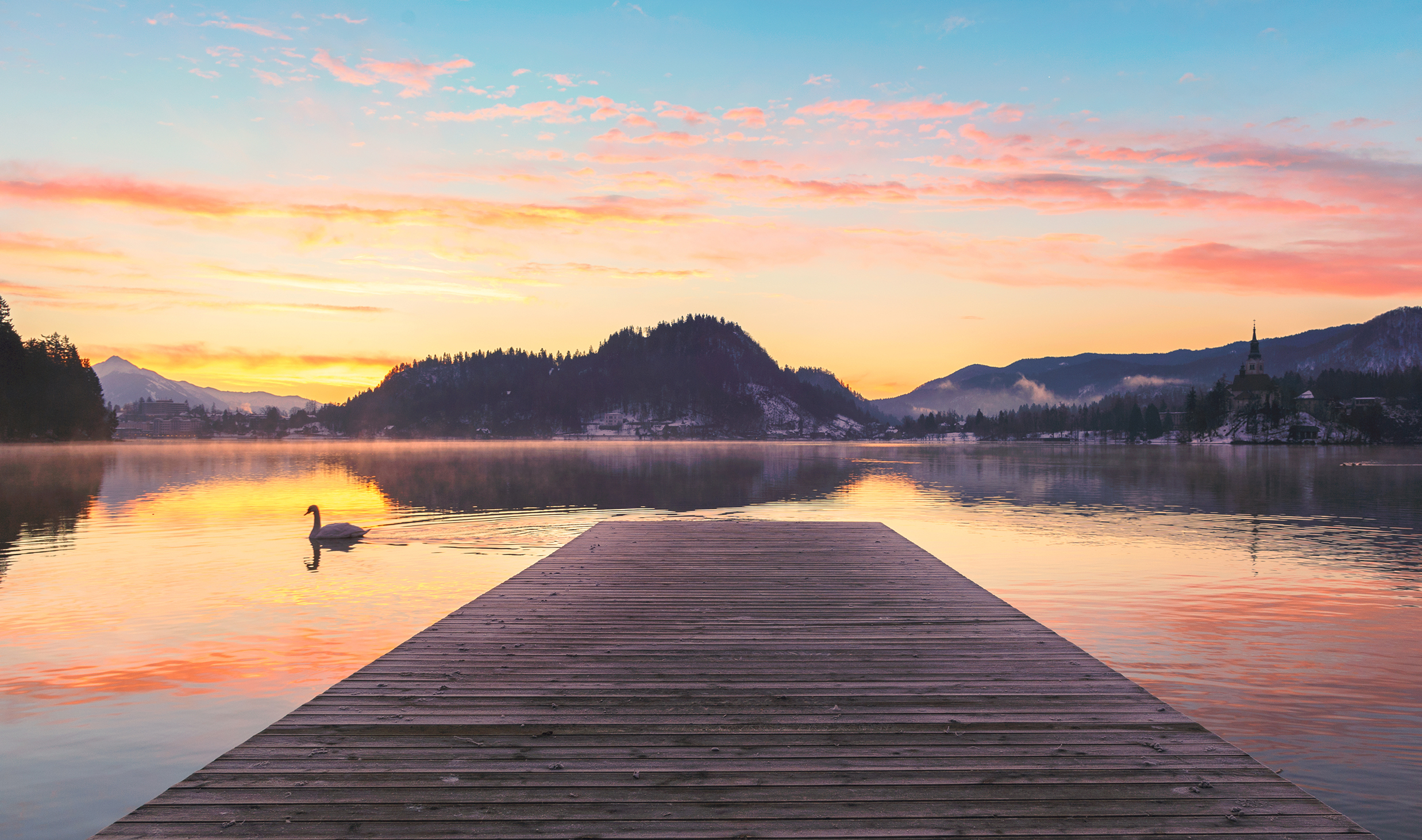 Start Early and Enjoy the Ride
When it comes to implementing the habit of saving money and wealth accumulation, we commonly have an inherent aversion to delayed gratification. This is usually justified by the discomfort associated with the decreased liquidity for extended durations at a time. The reality however is that in order to retire comfortably, certain levels of discipline is required and you will have to stash that money aside regardless. Additionally, keep in mind the time, the effort and money cost of reaching your goals increasing exponentially the longer you put it off,
See the benefits of starting early, in a simplified diagram: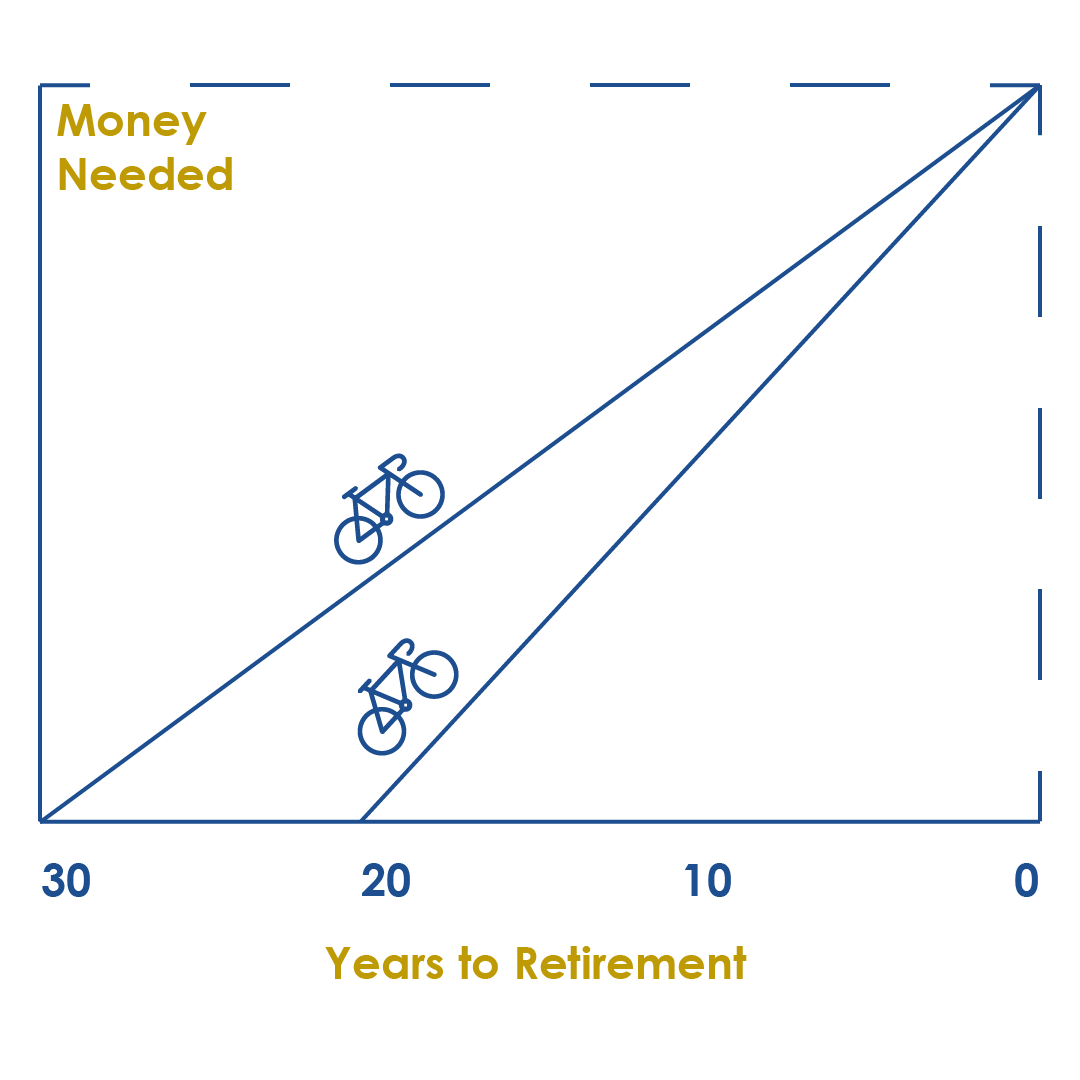 The X-axis represents the number of years to retirement, while the Y-axis represents the various financial levels. The bicycle starting at the 30-year mark has a significantly easier climb than the bicycle on the 20-year mark. Factor in compound interest and the contrast becomes even more stark. Now for a moment, imagine having to choose one of those bicycles on a physical slope. The gentler inclination of the 30-year would definitely make for a more comfortable journey as compared to the 20-year mark .
To sum it up, it is most prudent and wise to start implementing the twin habits of saving money and wealth accumulation as early as possible.
Benefits of Starting Early:
Enables the power of compound interest to act on your savings, which will greatly increase your accumulated amount over time;
Provides you with sufficient time to adapt and adjust to unforeseen circumstances that can adversely affect your plans;
Gives you better peace of mind with less stress, worry, and anxiety on the whole.
When it comes to saving money and wealth accumulation, start early, start now!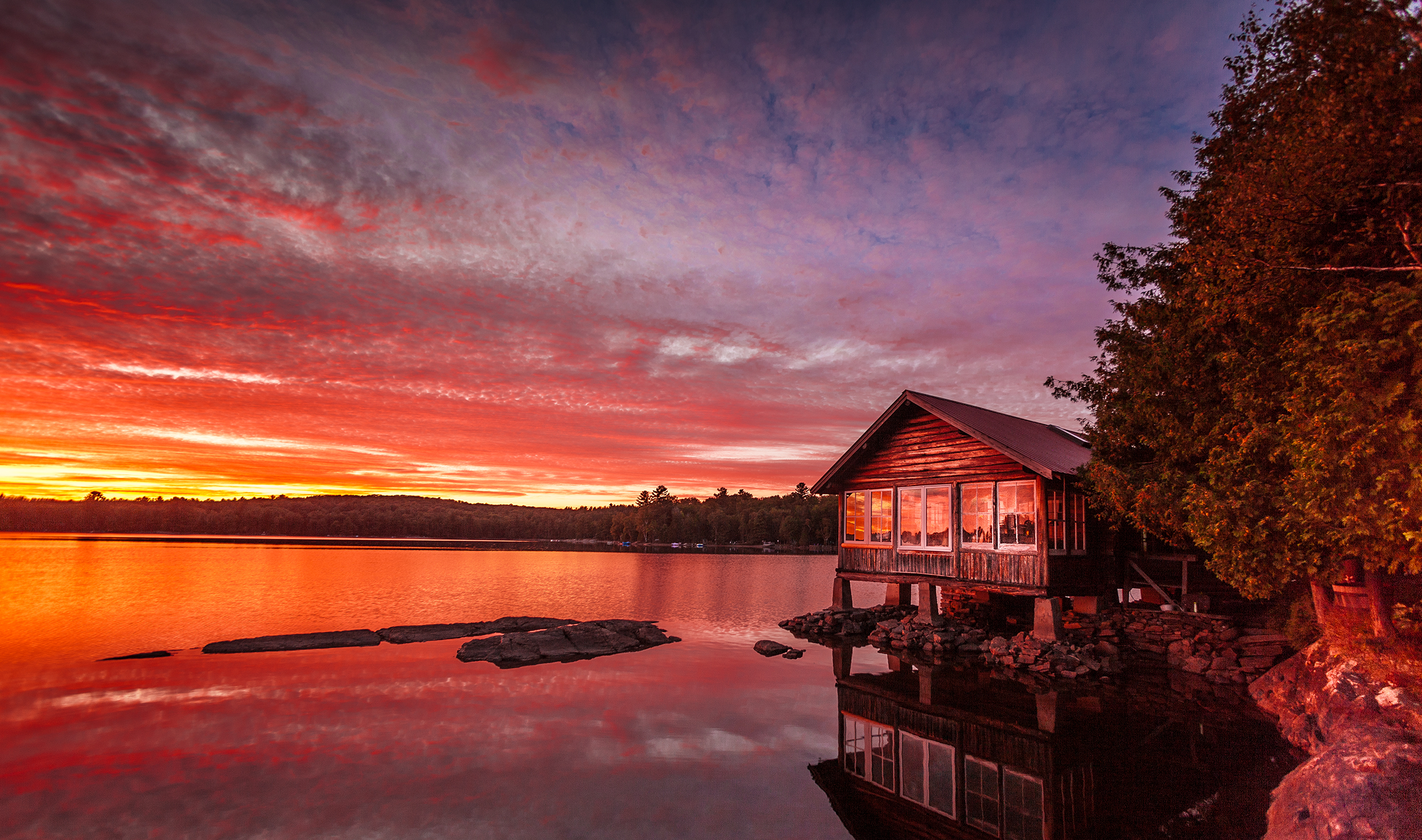 AFLUENS ADVISORY GROUP

Penny Tan
Penny believes that financial resilience is the basis of a happy family and progressive life.
A Financial Consultant at IPPFA since 2003, Penny cut her teeth helping young clients with fledgling careers establish a strong financial foundation to anchor their life goals.
She has walked with her clients in their financial and life journeys, as they faced the various challenges of changing life stages, from singlehood to family life, parenthood and retirement. As a veteran, Penny shares her knowledge and experience with her clients, supporting and advising them on everything from money management to savings strategies, financial protection and investments.
This IPPFA Chairman Round Table (CRT) and multiple Producer Club award winner's sincere and compassionate approach continues to win her new clients, almost exclusively through referrals. In her free time, Penny volunteers with a group that looks out for the wellbeing of low-income seniors in Singapore.
IPP Financial Advisers Pte Ltd
78 Shenton Way #30-01 Singapore 079120 | Tel: +65 6511 8888 | enquiry@ippfa.com |