Build and Maintain Your Finances With IPP Financial Advisers
At IPP Financial Advisers, we are client focused, providing tailored financial advice to help you achieve your financial goals. Our proven methodologies in financial planning have seen many clients enjoy confidence, composure and financial success.
We are a licensed financial advisory firm founded in Singapore, primarily serving high net worth and high income clients. IPPFA specialises in financial planning / wealth planning, investments and insurance, which inexhaustibly includes retirement planning, legacy planning, business continuation planning, employee benefit planning, global funds, global property funds, alternative investments, life and health insurance, key owner/executive insurance, long-term care and comprehensive financial planning.
We believe every client has their own unique financial position and objectives which is why we take pride in listening to you, as we want to ensure that we are providing you with the best possible advice. Our team of financial consultants is here to answer any questions you may have and to deliver regular updates and advice on how you are reaching your performance measures and if any adjustment is needed.
Wealth Accumulation
Wealth accumulation is important to ensuring that you amass sufficient funds to meet your life goals and plan for a comfortable retirement.
Wealth Management
Wealth management involves strategically and efficiently managing your accumulated wealth, including your assets, investments and tax.
Wealth Protection
Wealth protection is the foundation for financial planning, involving safeguarding your wealth, future income and ensuring that your financial goals are not interrupted due to unfavourable life events.
Wealth Distribution
Wealth distribution will ensure that your wealth is passed on to your loved ones and through philanthropic processes meeting your wishes.
Lifelong Commitment
As an IPP client you are connected to a team of financial consultants who is are here to guide you every step of the way to reach financial freedom. We believe every client can succeed in their own journey through working with our reputable approaches to financial planning. Our clients' financial goals are our number one priority, as we work closely together adapting processes when needed.
Content Spotlight
Featured Advisers
Read our latest insights, stories, testimonials
and case studies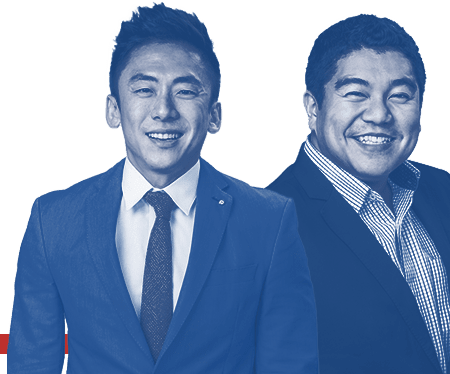 Stay up to date with the latest news with our weekly roundup of key events in the world of Finance. Get the latest insights on the following markets:
Equity Markets
Fixed Income Markets
 Foreign Exchange Markets
Commodity Markets
Speak to an IPP Adviser now
Subscribe to IPPFA's Weekly Investment Digest!
Receive weekly updates on key factors affecting global markets