ServiceS
Private
Wealth
Advisory
Singapore
START
SOMETHING
WITH NO END
Wealth Management & Advisory Services
Sustain Wealth And Leave A Legacy For Future Generations.
At IPPFA, we specialise in developing wealth strategies and implementing effective solutions for our clients. Through a host of financial and investment services, we help qualifying private wealth clients (Accredited Investors) sustain their wealth through proper retirement and legacy planning. We help our clients leave a legacy of wealth for their children and grandchildren and future generations.
Accredited Investors gain exclusive access to our Private Wealth Advisory, which offers global investment opportunities in the Alternative Investment space for the purpose of diversification or superior portfolio performance – a service backed by investment due diligence and research. You may also engage our Discretionary Investment Management service for direct access to a dedicated investment specialist and bespoke portfolio management services.
We establish a close relationship with you so that you can communicate your financial concerns as and when you encounter them. And, as befitting our position as your trusted personal wealth adviser and financial confidant, we believe in telling you what you need to know – not what you want to hear.
Your IPPFA Adviser will work with you to ensure that the wealth you have accumulated stays protected through astute wealth management. Adopting a diverse selection of financial tools, your IPPFA Adviser will discuss ways to preserve through retirement planning and distribute your wealth including Legacy, Investment and Tax optimisation as well as Philanthropic Giving.
Legacy and Protection Planning
LEAVE A LASTING LEGACY
Just as you have successfully grown and managed your wealth through your life stages, equal thought should go to ensuring that your wealth is maintained through retirement and passed on smoothly to your loved ones in accordance with your wishes.
Comprehensive Wealth Management
PRESERVE AND GROW YOUR WEALTH
You have amassed substantial wealth and it makes sense to ensure that you have a plan in place to optimise future growth of your wealth and, most importantly, preserve the value of your existing funds.
Wealth management is a significant piece of wealth planning. Your IPPFA Adviser, with the support of a team of investment specialists, will help you design a comprehensive investment plan that takes into consideration your investment objectives, risk tolerance and investment timeframe.
IPPFA Financial Advisers obtained its Investment Adviser Licence in 1988 and we have been advising clients in the areas of investment planning and asset allocation since our founding in 1983.
Tax Efficiency
KEEPING WHAT IS RIGHTFULLY YOURS
As your wealth accumulates, especially if funds are held in multiple jurisdictions beyond Singapore, tax optimisation becomes a crucial component of your overall financial planning strategy. Your IPPFA Adviser will help you fulfil your tax obligations in the most efficient manner.
Philanthropic Giving
MAKE A DIFFERENCE WITH YOUR WEALTH
Philanthropic giving is another vital piece of wealth management. At IPPFA, we support you in giving back to society by providing a range of philanthropic opportunities and programmes that are designed to be personal and highly rewarding. Whether you prefer to make an occasional donation or commit to a regular programme, or choose to donate anonymously or to have direct involvement with those who benefit from your donations, you can be assured that we base our philanthropic programmes on sound philanthropic advice and tailor each to your needs. Talk to your IPP Adviser about your options for using your wealth to make a difference.
Life Insurance can form an important component of your overall wealth distribution strategy. The multiple insurance solutions offered by IPP help to ensure that your wealth is protected and you leave a legacy for your loved ones for generations to come.
Your IPPFA Advisor will be able to recommend from a wide choice of insurance providers to bring you solutions customised to your exact needs.
Life Insurance
Life Insurance is a flexible financial tool that goes beyond simply providing financial coverage against the unforeseen. It can be an effective instrument in securing your retirement income, leaving your legacy and even as a gift to your children and grandchildren, especially as the cost of life insurance is much lower at a young age.
Your IPPFA Adviser will be able to recommend from a wide choice of insurance providers to bring you solutions customised to your exact needs.
Universal Life
Universal Life is a unique set of insurance plans designed to provide comprehensive life assurance and to help high net worth individuals create a legacy to pass on to their loved ones. It requires careful financial planning to ensure the correct balance between protection and investment at different stages of life of the insured.
By helping plan your asset distribution and transfer your wealth easily between generations, it can help ensure your family maintains their existing lifestyle with minimal disruption.
Health Insurance
Your IPPFA Adviser can help you put the necessary plans in place, now that you are healthy, to ensure that you and your loved ones are comprehensively covered and have access to the best medical treatment worldwide. In order to optimise your coverage so that you take only as much as is needed, your IPPFA Adviser will take into account existing policies you may hold as well as your Medisave account and your Shield plans.
Depending on your needs, your IPP Adviser may also recommend affordable plans that cover you and your loved ones internationally in instances where you need to seek specialised medical treatment overseas.
General Insurance
You have created a home for you and your loved ones filled with possessions that have financial and sentimental value – the very things that make your house your home. Personal general insurance gives you peace of mind knowing that should your possessions be stolen, lost or damaged through an insured event, you'll be able to make repairs and replacements without diminishing your existing wealth reserves.
Ask your IPPFA Adviser about our extensive range of coverage including Home and Home Contents and Motor insurance as well as Travel insurance, which will continue that protection as you travel overseas.
While preserving your wealth is our primary focus, we at IPPFA also seek to help you discover unique global investment opportunities that could enhance the overall performance of your portfolio.
Investment Management
Your IPPFA Adviser, backed by a team of investment specialists, will help you structure a portfolio based on your financial objectives and risk profile. You will be advised on matters including but not limited to asset allocation, investment selection, Alternative Investments, regular savings opportunities and risk mitigation, as well as portfolio optimisation, monitoring and rebalancing.
Discretionary Investment Management Services
Through IPPFA's discretionary investment management service, we manage a bespoke investment portfolio that is tailored to your individual preferences and based on your investment objectives, goals and risk profile. This service provides access to a broad range of investment assets, including bonds, equities, ETFs, investment funds and hedge funds.
You can choose to leave your investment decisions to an experienced investment specialist, who has the ability to make strategic changes to your portfolio in anticipation of changes in market conditions; or take control of the decision making yourself, bouncing investment ideas off your IPP Adviser and dedicated investment specialist as needed.
By diversifying your portfolio with alternative investments, you may reduce portfolio risks and even benefit from some degree of down-side protection during adverse market conditions. With the fund manager's ability to employ sophisticated instruments and investment techniques, these alternative investments may offer lower correlation with traditional asset classes. Your IPPFA Adviser will help you identify such investment ideas within the alternative investment space while explaining the associated risks.
Backed by a team of professionals with at least 10 years of multi-sector experience, we source for alternative investment funds that historically offer reasonable risk-adjusted returns and low-to-moderate correlation with traditional investment strategies. We also identify long-only equity and bond funds that are differentiated from the retail offering.
We take a bottom-up approach in our assessment of funds and their managers, guided by a set of criteria such as history and longevity, jurisdiction, service providers, relevance and client servicing. In addition, we ensure that all funds we work with are lodged with the Monetary Authority of Singapore and the jurisdictions native to the funds.
We also place great importance on client assessment and the qualifications of our advisers to ensure that we deliver relevant products and quality service to you.
Our Private Clients Division comprises experienced industry experts that specialises in serving global high net worth / ultra high net worth individuals and families, corporates and institutions, in the areas of investment management, discretionary portfolio management, asset financing and other personalised / customised fiduciary services. Together with our established strategic partners, the team delivers effective client solutions that are bespoke and tailored based on an individual's persona, circumstances and long-term objectives; and aspires to develop long-term, multi-generational relationships with our private clients whilst providing outstanding and high quality client service.
IPP Financial Advisers Pte Ltd is a Registered Fund Management Company (RFMC) licensed under the Monetary Authority of Singapore (MAS).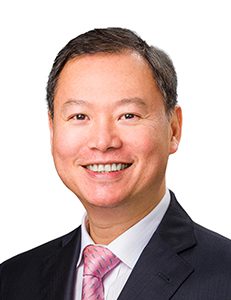 Managing Director of Investment
Albert
Lam
Head of Fund
Management
David
Mok