"Aaron has been my adviser for the last 10 years. He has helped ensure that I am adequately covered and also helped in my retirement planning. In addition, he also planned for my two sons' educational and hospitalisation needs.
Aaron has been my preferred adviser of choice as he is honest, objective and thorough in his advice, and never pushy to close a deal. For example, when planning for my retirement, he proposed several plans and patiently went through the pros and cons of each plan so that I could make an informed decision.
Aaron is also very caring, responsive and never hesitates to go the extra mile. For example, my mother had a fall in December 2017 when we were travelling in Hong Kong. Aaron provided some general guidance on claim procedures when I called him from Hong Kong.
Aaron is professional in his advice. He never pushes products but always has his clients' long-term interests at heart. For example, I was approached by an insurance agent to take up a certain policy. I asked Aaron for his advice. He studied the plan and advised on more cost-effective ways to achieve the same coverage.
While other advisers whom I have dealt with in the past have come and gone, Aaron has always been there for my family and me. We are thankful to have him as our adviser, and we feel secure in the knowledge that he has helped us put in place measures to sail through rainy days."
"He studied the plan and advised on more cost-effective ways to achieve the same coverage."
"Aaron is also very caring, responsive and never hesitates to go the extra mile."
"Since 2015, Aaron has been my trusted wealth management adviser to manage my wealth portfolio. Aaron is not one who will simply dish out surface-level piecemeal advice. I quickly realized that Aaron is focused on helping me achieve my life goals in building an overarching investment strategy to provide stable growth.
The trust I have in Aaron with managing my wealth and assets speaks volumes of his character. His total transparency and complete objectivity with regards to my needs and interests, and taking the time to listen to truly understand, easily builds trust in our relationship.
With Aaron's help, we co-created a long-term plan to ensure that I am adequately covered in both life and medical insurance, and created additional streams of income through prudent investments, to ensure that I am taken care financially for retirement.
On my business front, he has been a great sounding board for me on my business growth and sustainability, and he is always willing to share his financial insights backed by his thorough research."
"The trust I have in Aaron with managing my wealth and assets speaks volumes of his character."
"I met Aaron as a friend 24 years ago, and then as an advisor when he took up the profession. He has always been a caring person with integrity, and so my husband and I trust him to handle our family's insurance planning and wealth management.
When I suffered from an unusual infectious disease that was not addressed as quickly in the public hospital as the private hospital, I was thankful that Aaron had previously recommended me a plan that covered private hospital fees, as well as outpatient treatments. Otherwise, I would have been worried about the hospital expenses. Or I would have had more health complications, if the treatment had continued to be delayed.
Aaron places my family's welfare and financial needs first before his own commissions and administrative conveniences. He would advise what is best for us but wouldn't hard sell or push us into getting what we do not wish for. He patiently repeats what we need to know about the products, is flexible about meeting times, and acts really quickly when we need to make a claim.
Aaron is a planner by nature, and he ensures that there are financial buffers for our future. At the same time, he is not overly paranoid and would not suggest for us to buy excessive policies. We can trust that his intentions are not for us to take financial risks while he lines his pockets. He is both a friend and adviser whom we can trust for a lifetime."
"A close friend recommended Aaron to me more than 10 years ago. I had two financial planners back then. Over the years, Aaron won me over with his sincerity, patience and kindness. He is not pushy, always ready to help, and answers any questions which I have. Sometimes, when I have forget certain details about my insurance policies, he would explain and go through them with me again.
We have since become more like old friends, and he even invited me to his wedding. As Aaron's family started to expand, I also benefited from his financial advice on family and retirement planning. He deeply understands my situation as a husband and father. He genuinely listens and caters to our family needs by introducing suitable policies for us."
Keon and Diana
The Choo Family
"He is not pushy, always ready to help, and answers any questions which I have."
"I met Aaron when I (Andy) was a budding adviser myself. Aaron took me under his wings and showed me the ropes. Through this time, Aaron explained and convinced me of the need for everyone to have a holistic financial plan.
Even after I moved on to another career, he continued to be my family's adviser and I trust him to provide sound financial advice for my wife and me. One example of how Aaron helped us in our financial planning was when he put my wife's existing insurance policies in order; there were many because her parents bought numerous policies for her over the years, but there was no overarching cohesive insurance strategy. Aaron helped to tidy that up for my wife.
Aaron is a personable adviser, caring and knowledgeable. He cares not only for the business but also takes an interest in our family life. We have definitely benefited not only from Aaron's professional advice but his friendship as well."
Andy and Deborah
The Wong Family
"I met Aaron back in 2007 during a Wealth Seminar, and we hit it off. We met up occasionally afterwards, but raising young kids took up most of my time.
Aaron was unique, unlike many other advisers who can be rather pushy. He was a friend first, and I truly appreciated that. He was always ready to share his knowledge and field experience of the financial world. He explained to me how I could attain my financial freedom and look forward to early retirement.
I knew Aaron's background and we have been through several courses together, so I trusted his acumen and intellect in executing my financial plan. Since then, Aaron has been the only one adviser to oversee all my investments and financial growth. He has been giving me solid advice on all the right strategies in this volatile market to meet my needs.
Because of my working hours and the demanding nature of my job, I do not have much time to access and monitor the market. So Aaron will, from time to time, give me advice on the market situation, which I will then evaluate and do as advised.
Aaron has been more than just an adviser to me. He is a friend whom I trust, a great listener, and shows great commitment to my success. And now he is grooming my children for financial success too!"
Abdul Khaliq MK
Father of 4 young adults,
Senior Aircraft Engineer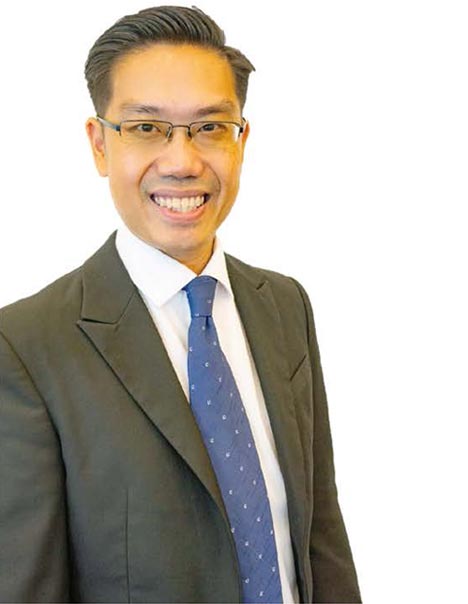 "He was always ready to share his knowledge and field experience of the financial world."
IPP Financial Advisers Pte Ltd
78 Shenton Way #30-01 Singapore 079120 | Tel: +65 6511 8888 | enquiry@ippfa.com |
IPP Financial Advisers Pte Ltd
78 Shenton Way #30-01 Singapore 079120
Tel: +65 6511 8888 | enquiry@ippfa.com |