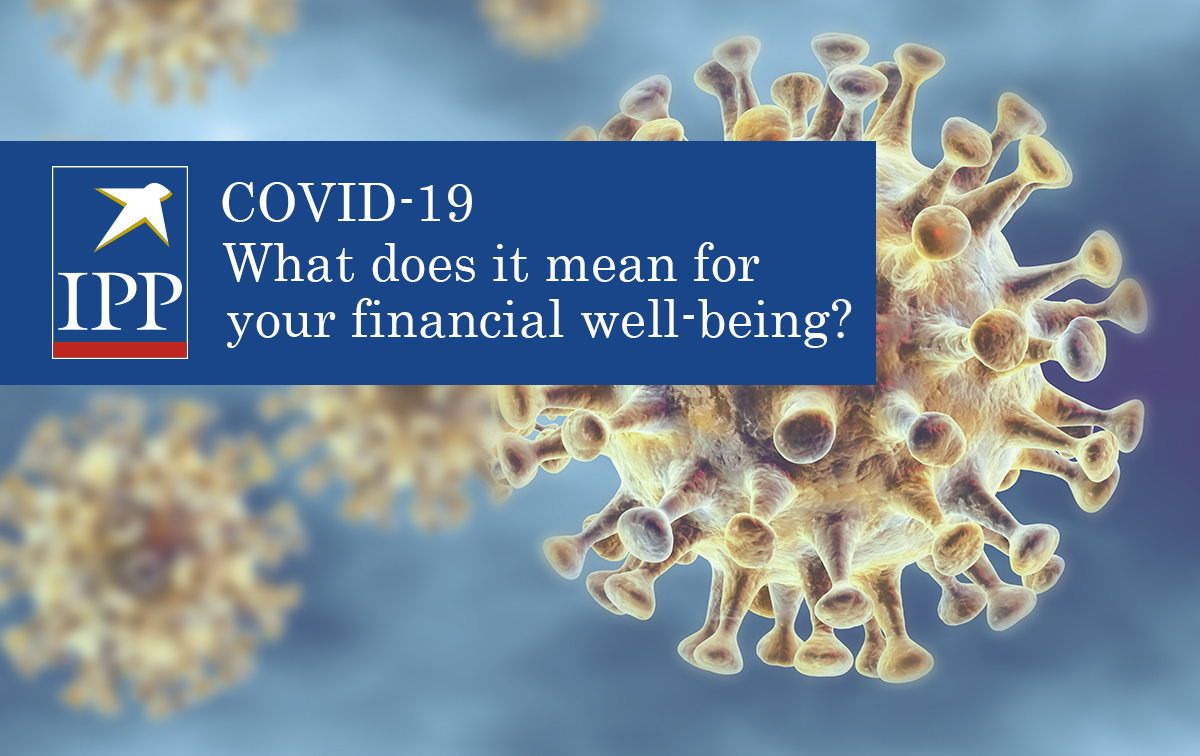 COVID-19. It has changed life as we know it. As governments, healthcare systems and frontline workers are battling the ongoing global public health emergency, you as an individual, may have these concerns:
Not knowing about the
insurance benefits

you are entitled to, as well as terms and conditions of your

various policies
The Singapore government covers the costs for COVID-19-related testing and admission to public hospitals. This benefit applies to citizens, Permanent Residents and Long-term Pass Holders. However, insurance policyholders may still receive benefits such as cash payouts and coverage for pre- and post hospitalisation expenses if conditions are met.
According to a media release by The General Insurance Association of Singapore (GIA Singapore) and the Life Insurance Association Singapore (LIA Singapore), Integrated Shield Plans (IPs) and IP riders will provide coverage for hospitalisation expenses related to 2019 Novel Coronavirus (2019-nCoV) . Many non-IP individual and group health insurance policies will also provide coverage for medical expenses related to 2019-nCoV.
Some insurance providers' existing plans may also have been extended to offer COVID-19 coverage, with benefits such as lump sum payments, hospital income benefits and death benefits.
Reach out to your financial advisory representative and/or insurer to check on the terms of your policies. If you are an employer with group policies, review your group policy documents and talk to your insurers about updating your staff's coverage.
How you can invest during this challenging crisis where
markets have become volatile
This virus outbreak has affected market sentiments and the global growth outlook. Investors are uncertain if their investments can withstand the market volatility; they are also worried about the duration of uncertainty. New investors are undecided if this is a good time to enter the markets.
However, based on many major world health crises that have taken place, statistics have shown that markets do recover positively after the end of each event.
For example, according to Dow Jones Market Data, the S&P 500 posted a gain of 14.59% after the first occurrence of SARS back in 2002-03, based on the end of month performance for the index in April 2003. About 12 months after that point, the broad-market benchmark was up 20.76% (see table below):
Lessons have been learnt and internalised from these previous outbreaks, and medical technology has advanced exponentially. Today, the global healthcare system is better equipped to contain the virus, which is likely to reduce the period of market impact.
IPP's Eagle Eye has a robust global asset allocation. Our U.S. asset allocation will provide us with a resilient hedge while our Asia allocation allows us to benefit from Asia's recovery. However, it is difficult to time when the markets will bottom out from this virus outbreak. The rebound's explosiveness will be even more difficult to capture.
| | | | |
| --- | --- | --- | --- |
| Epidemic | Month end | 6-month% change of S&P | 12-month% change of S&P |
| HIV/AIDS | June 1981 | -0.3 | -16.5 |
| Pneumonic Plague | September 1994 | 8.2 | 26.4 |
| SARS | April 2003 | 14.59 | 20.76 |
| Avian Flu | June 2006 | 11.66 | 18.36 |
| Dengue Fever | September 2006 | 6.36 | 14.29 |
| Swine Flu | April 2009 | 18.72 | 35.96 |
| Chloera | November 2010 | 13.95 | 5.63 |
| MERS | May 2013 | 10.74 | 17.96 |
| Ebola | March 2014 | 5.34 | 10.44 |
| Measles/Rubeola | December 2014 | 0.2 | -0.73 |
| Zika | January 2016 | 12.03 | 17.45 |
| Measles/Rubeola | June 2019 | 9.82 | N/A |
The above table is for illustration purpose only.
IPP's Investment Team's view is to stay invested and look for fresh opportunities, as the market will be able to tide through this period.
One of Albert Einstein's 3 rules of work is "In the middle of difficulty lies opportunity."
Do not miss this golden boat of investment opportunity – do talk to a professional to see how you can make the most of this crisis.
APEX ADVISORY GROUP
Alex Ang
Alex Ang has over a decade of success in financial advisory. Today, he supports an extensive network of long-term clients who appreciate his impeccable service and advice.
Alex is a highly sought-after adviser, having attained the Chartered Financial Consultant (ChFC/S) accreditation. Boasting comprehensive experience and knowledge, this enables him to serve a wide demographic of clients – from mass-market, to mass-affluent and high net worth individuals. Since 2015, Alex has consistently been ranked as one of the top 10 advisers in IPP on numerous occasions. He is a 10-time qualifier of the IPP Chairman's Round Table (CRT).
Alex's goal is to nurture the next generation of leaders in the financial planning industry. Always willing to share his knowledge and expertise with his team as well as new advisers, he is also known for his outstanding leadership capabilities. The passionate mentor is adept in identifying talents and guiding them through learning programmes he tailors to their unique personalities. Under his tutelage, many of his mentees have achieved successes of their own within short time frames.
IPP Financial Advisers Pte Ltd
78 Shenton Way #30-01 Singapore 079120 | Tel: +65 6511 8888 | enquiry@ippfa.com |