In this day and age of easy access to information and DIY trends, it's great to see people empower themselves with knowledge and handle even specialised tasks themselves. A lot of my clients are eager to pick up on financial knowledge through courses and discussions so they can steer their investment portfolios themselves. This is really blessing, as more and more people have been aware of the importance of investment in their financial planning!
However, When I speak with my clients on their investment portfolios, many of them shared with me that investing isn't as easy as they thought it to be. When they are well equipped with all the necessary knowledge and strategies and it is time to show off, the execution may not run in the way they planned. Just as once Albert Einstein said: "In theory, theory and practice are the same. In practice, they are not."
Herein lies the question: Why is it not always easy to apply the strategy and make money via investing in stocks into in practice?
Trend over Personal Trajectory
Many individuals prefer to invest by themselves instead of having a trustable financial consultant working together with him. This could be because of a host of reasons such as:
– Keen to explore trending investment opportunities
– Submitting to FOMO or peer influence
– Believing that it is not quick enough to make money from investing in mutual funds
– Doubts on the professionalism of the financial consultant
One of the biggest investment mistakes most people make, is following (and falling prey to) popular trends, while losing the independence on investment analysis and judgement. Can we make money by following the herds, the hearsay? possibly. But, will this be sustainable and consistent?
Committing beyond Dollars and Cents
Another big common investment mistake when investing is that people do not conduct proper due diligence. Either because the research can be tedious and boring, or a lack of understanding or access to adequate resources like critical company information. Even then, sieving through financial reports and endless amounts of data and news demands a large time and resource commitment. This kind of research cannot be understated, today, large financial institutions continue to hire professional financial analysts and are willing to offer them generous compensation.
One other big challenge one could face is emotion management. Often times, when the investment is performing as not as planned, it can often be challenging to not let emotions drive the investment decisions. Too often, all the pre-set strategies are thrown into the backseat when faced with an unexpected challenging.
Financial consultants can make a difference not only by providing sound investment advice but also help in making provisions for unexpected changes that may happen later in the life stage just as unplanned career transitions. Smart and holistic planning will secure other goals in life including establishing steady, passive streams of income for the retirement years. And don't forget, when investing with IPP, you are not only assisted by financial consultants , but also have the option to rely on insights from the investment team lead by David Mok.
The Long-Term Impact of Poor Short-Term Investments
Engaging in high-risk investments is what it is. It can earn or cost you large sums of money. Here are some general issues most people face as a result of poor investment choices:
– Forced to adopt average-down strategies by eating into savings to increase portfolio value when stock prices fall.
– Poor financial health in terms of future planning, retirement and family expenditure.
– Degraded confidence in investing.
"I always tell my clients – it's better to trust a professional who knows what they're doing, than question your own misguided investment choices."
My goal as a financial consultant is to help my clients become risk tolerant through calculated approaches, and no doubt, achieving substantial growth in their financial assets over the time.
When I meet clients with conservative attitudes towards investing, I work with them to refine their investing approaches and align those goals to their greater game plan. Be it trading strategies or dealing with volatile investments, my job is to help alleviate their burden of stress. With patience, planning, strategy, execution and implementation, it's a proven way that fetches sustainable results over time.
Collaborative and Holistic
As financial consultants, we research and scrutinise multiple investment products regularly. At IPP, we derive credibility and reliability of these products only after they undergo professional analysis, thorough checks and vetting by highly experienced teams.
While we look at finances technically, and take the clients' emotional well-being into account, constantly sharing knowledge about market movements, opportunities and risks. We help clients identify their personal strengths and weaknesses, ensuring they remain unaffected by market rumours, unexpected investment changes – this goes a long way in enabling clients to maintain confidence in their portfolios.
Investing Best Practices For All Ages
Here are some general tips that everybody of all income brackets and age groups can benefit from.
– Discuss with your financial consultant, build an investment portfolio matching your risk profile and prepare it towards steady growth.
– Risk appetite may change when your confidence levels up with us. Review with us regularly and understand what investment pattern suits you most.
– Attend market insight sharing hosted by industry professionals like IPP consultants to understand dynamics.
– Consider creating a diversified model portfolio suitable to your risk appetite.
– Control risks so as not to expose vulnerable dependents to dangerous financial situations.
I believe in helping clients undertake purposeful investments. Our goal is to set expectations and help money beget money. We believe in educating clients about sustainable and feasible channels of investing where they gain over longer periods of time through realistic, practical, and achievable investment growth strategies.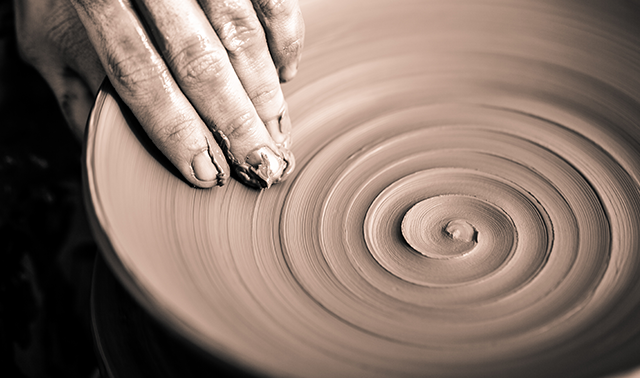 APEX ADVISORY GROUP
Bei Yi Chen
For Chen Beiyi, passion is but a component to success. A firm believer of buckling down to get things done, the Ph.D graduate never hesitates to put in the work. A trait her numerous clients can attest to being one of her defining qualities. The mother of two makes it a point to appreciate the unpredictability of life for what it is but never at the expense of a predictable financial future.
IPP Financial Advisers Pte Ltd
78 Shenton Way #30-01 Singapore 079120 | Tel: +65 6511 8888 | enquiry@ippfa.com |