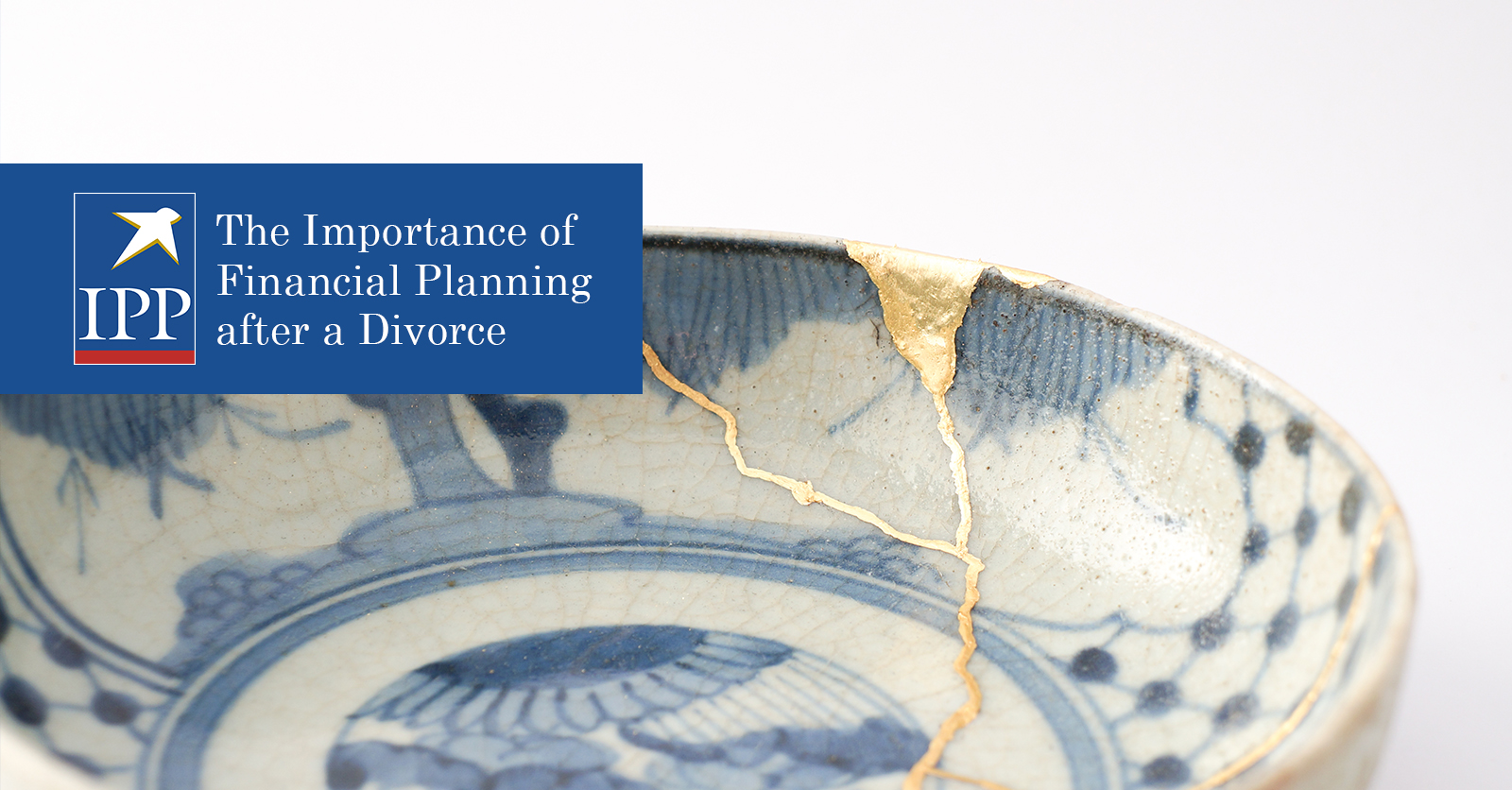 The Importance of Financial Planning after a Divorce
Divorce is a messy affair. As a financial planner, I've witnessed my fair share of separations and divorce cases. With kids involved, it is usually even more delicate and complex. Children often bear the brunt of the emotional trauma, which can have a lasting impact on them well into their lives.
On top of that, the last thing any parent would want is for their child to face diminished prospects in terms of opportunity. That being said, proper financial planning during or after a divorce can not only mitigate such risks but also help set your child up to be more resilient in the future. Here are five things you can do to better prepare yourself and your child financially.
Assess Your Current Position
The divorce process will inevitably alter the financial situation of all parties involved. Some may find themselves forced to re-enter the workforce, others may have new expenses due to having to provide alimony and maintenance payments. A proper reevaluation of all your expenses is the first step. Ideally, I suggest speaking with a financial consultant and thoroughly review through your accounts. Determining your current financial position will enable you to chart a clearer roadmap going forward.
For the party that has to provide alimony, measures should be taken to factor this into your finances in addition to facing the possibility of taking on additional new expenses. Similarly, couples who have enjoyed a joint income may no longer have access to or may have to forgo certain luxuries. Reviewing certain expenses and adjusting previously held plans can relieve some of that weight. Conversely, some parents may elect to provide additional support for the children on top of the basic alimony support.
On the other hand, as the receiver of alimony, it is important to recognize that the alimony is not an infinite stream of income. It is strongly recommended that you take special consideration to reevaluate your situation to see how to best allocate these funds. This is especially important if you are unable to reenter the workforce immediately.
Ensure your children's financial security
Amicable relationships may turn sour and the parents might remarry. The future is uncertain, and circumstances can drastically change over any given timeframe. In the event of a remarriage from either parent, a child from a previous marriage may face diminished priority financially. Acting early to mitigate these uncertainties can help protect their financial security.
Many people are ill-prepared to handle large sums of money when they are not used to it. Alimony schemes can vary but some schemes are structured to be front heavy. This means that the resources are distributed in larger sums in the beginning and will substantially lessen as time progresses.
Single parents on the receiving end of the alimony might be in for a shock if they do not take sufficient steps to start financial planning early. In the worst-case scenario, the party responsible for providing care for the children would have exhausted the bulk of the alimony, significantly limiting opportunities for their children.  
It is only natural that parents want the best for their kids. As a financial consultant, I see many parents sending kids to various enrichment classes, shelling out considerable amounts in tuition fees. Maintaining these expenses requires careful planning. With a proper financial roadmap, the value of the alimony for both the single parent and child can be maximised. Hence, starting to plan early is crucial for ensuring sustainability.
Prioritise Personal Protection
When going through a divorce, personal protection is often relegated to an afterthought. After all, many other issues will seem more pressing. However, it is important to remember to protect yourself, particularly if you elect to be the primary caregiver of children.
Reevaluate your insurance needs. Just like everything else, your personal protection requirements may change according to your situation. This is something often overlooked, particularly if protection was previously handled by a partner, automated or part of a family plan. In the event of disability, death or critical illness, an insurance payout can help negate some of the financial setbacks, minimalizing financial disruptions to your child's pursuit of their life goals.
Additionally, planning for retirement should not be overlooked as well. Too often, it is easy to tunnel vision on accumulating enough to provide for children it can be easy to neglect retirement planning. Being a single parent does not mean forgoing a retirement plan for yourself. Having a retirement plan also means protecting your child from the financial responsibility of looking after you.
Although no one likes to think about it, misfortune can arise at any given time. In the event that a single parent or guardian of the child meets an untimely accident. You will need to ensure that any assets that you have are properly distributed and your child's financial security remains intact.
It is strongly recommended that you find a reliable executor to handle your estate and ensure that your wishes are fulfilled. An executor will be responsible for the distribution of your estate and will play a continual role in safeguarding assets you have passed on to your child, as such I recommend consulting professional help at the earliest. Depending on the specifications of your wishes, the disbursement of assets can be handled by an executor over a predetermined length of time. Your financial consultant may be a trained legacy planner and may be able to advise you further in this regard.
No couple plans for a divorce but life is often more complicated, and circumstances can change along the way. In such situations, recognizing the need to revise your finances as a single parent is just one of the first steps. Engaging a professional financial adviser can help relieve some of that burden, affording you some additional peace of mind during a tumultuous time. It is important to remember that the end of a marriage also marks a new chapter in life and every new chapter comes with its own set of financial responsibilities.
APEX ADVISORY GROUP
Ow Yong Weng Fai
Ow Yong Weng Fai is a Financial Services Manager at IPP Financial Advisers (IPPFA). An illustrious career in financial planning spanning over a decade, Weng Fai has consistently proven his mettle as an astute financial consultant. In addition to being certified as a Chartered Financial Consultant (ChFC), Weng Fai is also a CRT qualifier. The devoted family man makes it a point to place special emphasis on planning for families, earning the trust of families from all demographic groups. Additionally, Ow Yong Weng Fai is a well-respected mentor and valued member of the Apex Advisory Group.
Divorce planning services are not provided by IPP Financial Advisers Pte Ltd and is not part of the Financial Advisory Services provided by IPP Financial Advisers Pte Ltd. The information provided is for general information and does not constitute any financial or legal advice. Please consult a qualified law practitioner on your situation and specific legal matters before making any legal decisions.
IPP Financial Advisers Pte Ltd
78 Shenton Way #30-01 Singapore 079120 | Tel: +65 6511 8888 | enquiry@ippfa.com |