Raymond Tan is passionate about helping families achieve better quality of life and assurance of their financial well-being through holistic financial planning. A Financial Services Manager at IPPFA, he specialises in wealth advisory for families – from protection planning to legacy creation.
Affectionately known as the company's "Referral Guru", Raymond receives a steady stream of referrals from happy clients who appreciate his trustworthiness, dedication and sincerity. Today, he takes care of the financial health of more than 350 clients – or over 200 families – from the mass and mass affluent markets. One of his aims is to help his clients achieve their retirement goals early. He also endeavours to empower their children and even grandchildren to secure a brighter future through insurance, investments and education funding.
A seasoned adviser who has been with IPPFA for over 13 years, Raymond is committed to guiding his clients towards gaining financial confidence. He strives to ensure that they have the assurance of strong financials – that they are well equipped to maintain their lifestyles should the unforeseen happen, and that their retirement and other goals are all aligned and on track.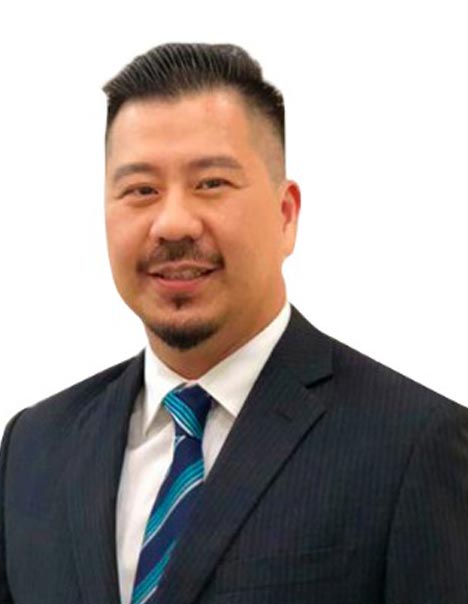 Rebalancing Her Investments,


Rebuilding Her Future
In 2013, Raymond was introduced to Carolyn, a then 41-year-old divorcee with a 13-year-old daughter. Carolyn was making a good living as an IT system analyst, but she had some financial concerns. As a divorcee, she needed a plan to enable her to better take care of her financial security as well as her daughter's growing needs. In addition, she wanted to avoid a situation where she would have to work beyond the age of 65 to sustain her lifestyle.
At that point, Carolyn was also dealing with another financial concern – she had recently lost over $30,000 from an investment made through her bank. During their first consultation, Raymond explained how the investment could be reconstructed to minimise risks and maximise returns. Impressed with his expertise in financial planning and touched by his sincere concern for her well-being, Carolyn engaged Raymond as her adviser.
Raymond guided Carolyn in restructuring both her insurance and investment portfolios. Using a combination of various IPPFA strategies, he devised a holistic plan to help her achieve her short-and long-term goals. He restructured her investments to be aligned with IPPFA's Eagle Eye portfolio, where her finances were periodically analysed and rebalanced to help reduce her downside investment risks. He also advised her on strategies to minimise losses on the existing investment-linked products.
During subsequent quarterly reviews, Carolyn's investment portfolio grew and was on track to break-even – a goal she achieved within a year and a half. Impressed with how Raymond turned her poor investment returns around, she decided to continue working with him, a smart move which has led to her achieving even more personal financial milestones.
A
Brighter

Financial Future
With the reconstructed investment portfolio, Carolyn's concerns about her retirement future are well addressed. In fact, she will be able to retire much earlier than her target age of 65, largely thanks to the passive stream of income created for her to utilise when she reaches 55. More plans are in the pipeline, with the possibility of pushing her retirement age earlier to 50. Carolyn also worries less about her family's financial future because she knows it is in good hands. As a result, she is better able to focus on bringing up her daughter.
On top of being pleased with her now-robust financial health, she is grateful for the friendship forged with Raymond. Calling Raymond a blessing, Carolyn adds that she now has a trustworthy and knowledgeable adviser to turn to when she needs help, and a great friend that "no money can buy". "100% satisfied" with his counsel and services, she has recommended him to her contacts, further reinforcing his "Referral Guru" moniker.
"She was concerned about her ability to accumulate sufficient funds for her daughter's education, as well as a comfortable retirement for herself."
IPP Financial Advisers Pte Ltd
78 Shenton Way #30-01 Singapore 079120 | Tel: +65 6511 8888 | enquiry@ippfa.com |