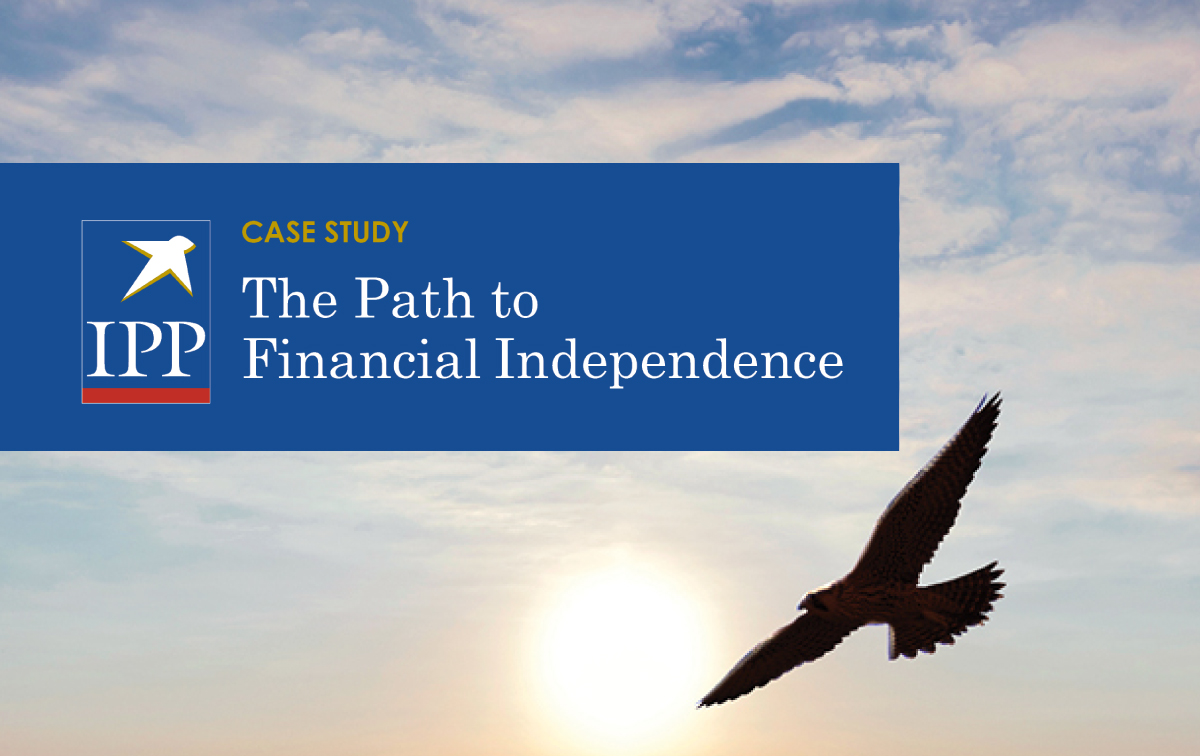 Raymond Wong likens the role of an adviser to that of a GPS.
"Like how the GPS provides people with the optimal routes to their destination, I help my clients navigate the best paths to financial well-being and achieve lifetime financial success," he explains.
Today, Raymond specialises in helping his clients to build their retirement nestegg, grow their wealth, protect their income and preserve wealth and estate planning and he has been featured on TV programs a couple of times to share his two cent worth to the audience. He serves a client base of over 700 hundreds, where he guides primarily mass affluent and affluent clients such as senior management, business owners and top professionals towards optimal financial well-being.
Raymond is committed to "help enrich his clients' lives, help their families avert major financial catastrophes, realise their golden years and leave behind a legacy", and this dedication, has been a major driving factor behind his many impressive achievements since he joined IPPFA in 2008. Within a year of joining the company, he became a Chairman Round Table (CRT) qualifier, the highest award that recognises the top advisers in the company and has consistently achieved this year after year ever since and over a decade now. He has also earned worldwide recognition for being amongst the Top 5% of advisers worldwide having qualified for the member of the Million Dollar Round Table (MDRT). He is also a Professional Estate Planner and qualified Chartered Accountant.
Optimising

Her Income
Protection & Wealth Creation
When Raymond first crossed paths with Ms Tan in 2009, she was working as a Financial Controller in an MNC.  Raymond has been walking with Ms Tan on her financial journey for over a decade now.
In her early 40's, Ms Tan had two primary goals – she wanted to get insights on protecting her income and wealth i.e. her greatest assets which building her own financial security blanket should she lose her ability to generate income for a great number of years as a result of unforeseen events such as a disability or critical illness. Furthermore, she would like to seek guidance on devising financial strategies for a comfortable retirement to enjoy more for her golden years.
When Raymond met up with Ms Tan, he reviewed her financial position and talked to her about her financial goals, dreams and wishes. 
During that time, Ms Tan has traditional whole life plans, term plans and endowment plans but the protection (sum assured) for critical illnesses and total and permanent disability is low. In addition, she did not have any as charged hospitalisation plan and personal accident plan at that point in time.
Besides the protection portfolio, most of her "lazy money" i.e. cash beyond the 6-9 months emergency fund are keeping mostly in the bank savings account and some in fixed deposits.
She also has home mortgage on her private property but without any mortgage protection yet.
During the process of reviewing her financials, Raymond identified some of her "blind spots" such as risk of underinsured in the event if she prematurely disabled or not well i.e. contracted major illnesses such as cancer, heart disease, stroke as based on her existing protection plans, it can only cover her for less than a year income. Ideally good to have 5 to 10 times of her annual income as income protection. He then shared his proposed solution for income protection to customise to her needs and fill up the necessary shortfall to give her a better peace of mind as protection plan is just like an air-bag and seat belt in the car which protects her when she needed it most out of a sudden. Meanwhile, Raymond has also recommended her to have her outstanding mortgage risk protected as housing loan is definitely one of the
biggest commitments to many of us. In addition, it is also essential to upgrade her hospitalisation plan to as charged medical plan using mainly from Medisave to take care of the hefty medical bills so it won't wipe out her hard earned savings just to pay the hospital bills and given a choice, it is a definitely a "no brainer" to let someone else pay for her hospital bills instead of using own savings.
Apart from that Raymond has also helped her to take up personal accident plan and enhance her Eldershield disability insurance using Medisave to equip herself from unexpected events and disabilities.
Having settled the significant part of financial planning i.e. protecting Ms Tan's income and wealth, it is also important to grow her wealth to help her achieve financial independence. It is like for a warrior to win a battle in the battlefield, he would need both a sword (Wealth Creation) and a shield (Income Protection), both are equally important.
Henceforth, Raymond has also helped her to make her "lazy money" to work harder for her to overcome the inflation and longevity risk with a proper asset allocation and to create a pay-check for her to enjoy early retirement and lifetime passive income.
Ms Tan has decided to engage Raymond as her adviser and adopted the wealth strategies and solutions he recommended.
"He then shared his proposed solution for income protection to customise to her needs and fill up the necessary shortfall to give her a better peace of mind as protection plan is just like an air-bag and seat belt in the car which protects her when she needed it most out of a sudden."
Confident,


Comfortable and Protected
Today, Ms Tan worries less about her financial future because she knows it is in Raymond's good hands. Supported by a solid financial plan, the concerns she once had i.e. even if she is prematurely unable to work due to unexpected events or when she needs to retire eventually, she need not worry about it as they are now well addressed. She is happy that she will be able to retire comfortably and 5 to10 years earlier than expected with a lifetime income rain or shine.
Also, thanks to a series of wealth strategies put together by Raymond, she has also received a decent lump sum pay-out from her savings and investment plans recently that also enabled her to pay off her outstanding mortgage and go for long haul vacations that she wanted to do all along; a bucket list item that she can now contentedly tick off! Not only that, it has in turn boosted her retirement funds further. She now also rests easy with a plan which guarantees her a steady flow of passive income during her golden years.
Raymond continues to catch up with Ms Tan regularly as her trusted, knowledgeable and professional adviser that genuinely cares just like many of his delighted clients, where he reviews her financial portfolio and ensures that it is in line with her current financial status and lifestyle changes.
"Raymond continues to catch up with Ms Tan regularly as her trusted, knowledgeable and professional adviser that genuinely cares just like many of his delighted clients, …"
IPP Financial Advisers Pte Ltd
78 Shenton Way #30-01 Singapore 079120 | Tel: +65 6511 8888 | enquiry@ippfa.com |