My husband and I enjoyed three blissful years of marriage before we decided to have a child. Like many first-time parents, we knew little of the journey ahead of us but were eager to begin anyway. As a financial consultant, I understood the importance of diligence in financial preparations intimately. We took our time to ensure that we were not only financially prepared but also physically and mentally ready to welcome a child into our home. When we found out we were expecting, we were ecstatic. I remember clearly as we eagerly anticipated the arrival of our beautiful little boy, I felt so blessed. Fortunately for us, the entire process was relative smooth, everything from the pregnancy to the delivery and neonatal check-up right after birth. Unbeknownst to us then, the challenges were just right around corner.
A week after we brought our son home, we took him to the hospital for his routine check-ups and jaundice checks. We were told to bring our son to the A&E immediately as he had abnormally high jaundice levels. It was then, the doctor begun suspecting some chromosomal disorder. My husband and I were devastated. It was as though the world had come crashing down around us. Our fears were finally confirmed 3 months later when the diagnosis came back. We were told our son was diagnosed with Pallister-Killian Mosaic syndrome, a rare chromosomal disorder. We learnt that he might not be able to sit up by himself until 3 years old and he may only develop the ability to walk at around 7 years old. We were also told that people with this particular condition usually live in a world of their own. Like any parent would, I remember feeling an overwhelming sense of despair. I looked over to my husband and it was clear, we both felt it. We had not planned for this nor were we prepared.
It is at this point, most people ask me, "Why did you not go for a pre-natal test?" We did, it was just unfortunate that nothing outside of the ordinary was detected at the time.
Every day is a constant struggle, we constantly worry for our son. Will he get the opportunity to live independently? Can he look after himself when we are no longer around? What can we do for him to ensure that his needs are met in the future? We constantly ask ourselves what can we do for him to make sure that his basic needs are met in the future. We agreed that a sibling is not really an option, we imagine the weight we could have put on this sibling, who will not only have to look after us in our old age, but also care for his/her brother. The responsibility would be too much to bear and we could not willing subject a child to such hardship. Moreover, his complicated medical condition had also meant that his medical expenses were not cheap. On top of that, we knew he would require a substantial amount of therapy sessions and treatments. We knew we needed to have a plan for him.
He is still unable to walk or crawl and is cognitively delayed in his development. We continue to push forward and support his development but his hearing and visual impairment as well as seizures continue to hold him back. We still cling on to hope and maintain our faith in God. I often find myself praying for guidance and strength through my son's development. We are still as determined as ever to provide the best for our son.
There are of course immediate financial requirements when you have a child with special needs or complicated medical conditions. My son underwent surgery when he was 3 weeks old and was warded for about 14 days within the first month of life. Sadly, everything happened too fast and we were unable to get him covered by an integrated shield plan. As pessimistic as it seems, I would urge expecting parents not to assume your child is healthy, get them covered by an integrated shield plan as soon as possible. These situations are indeed rare but can blindside you if you are not prepared. I can personally attest to this.
Thankfully, as a Singaporean our son is covered by Medishield Life. Medishield Life is a national basic health insurance plan that covers all Singaporeans from birth to death, and it is intended to help to pay for large hospital bills and selected costly outpatient treatments. Coverage is targeted for treatment at public hopsitals, pegged at B2/C-class wards, which means that MediShield Life will only pay a small portion of the bill if you choose to stay in a B1-type and above ward.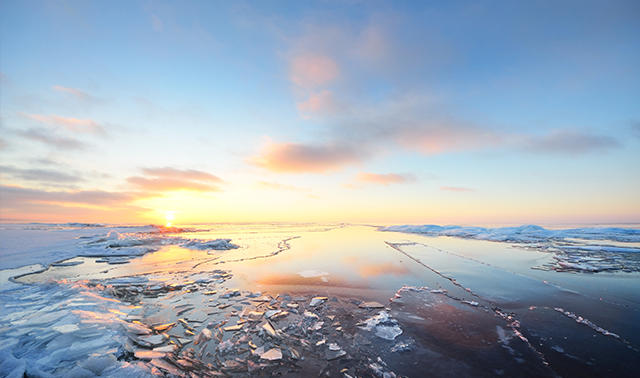 At that point of time, I had been a financial consultant for 4 years but lacked any practical experience planning for a family with special needs child. After extensively research, I have put together what I would consider the basic requirements and a starting point for families with special needs.
Generally speaking, there are some challenges getting special needs persons covered. Instead, consider covering yourself. The insurance pay-out from these policies can be used to sustain your child's daily living expenses in the event of your death. This ensures that the basic physiological needs of the child can still be met even after you are no longer around to provide.
Special Needs Saving Scheme
You can nominate your child under the Special Needs Savings Scheme(SNSS) and the child will receive a monthly disbursement upon the parent's demise. The minimum nominated monthly disbursement is $250 a month. A parent may decide on a higher nomination.
This scheme is great for covering the cost of necessities without placing the burden of managing large sum of money on the child. The child will only receive enough to sustain their daily living needs.
It is important to note that the monthly amount decided by the parents will be given to the child until the CPF funds are exhausted, so your nominee might lose access to funding if the CPF funds dry up earlier than required. Additionally, upon the parent's demise, the account balance must be sufficient to support a years' worth of pay-outs. Otherwise, the entire lumpsum will be disbursed to the nominee.
Special Needs Trust Company (SNTC)
Finding someone you can trust with a sizeable fund can be tricky. The Special Needs Trust Company has a trust service. The minimum account requirement for setting up a trust account is $5,000. The funds will be managed by the public trustee and the principal is guaranteed by the government. The initial cost of starting this fund is relatively manageable with the set-up and service fees being heavily subsidized by the Ministry of Social and Family Development (MSF). The funds will be managed by public trustee, who works exclusively to handle such cases and understand the requirements of a special needs person. Additionally, a case manager will also be assigned to visit your child to ensure that your child's needs are met. Alternatively, you may set up a private trust. However, do note that the fees associated with setting up a private trust would generally cost more than SNTC.
While parents of typical kids plan for their children's education funds and aspire for their children to thrive, we, the parents of kids with special needs can only hope that our children will have a safe place to live in and that their basic needs are well taken care of when we are no longer around. Having a child with special needs is an arduous journey, I know this well. This often misunderstood and unspoken journey is something of a taboo topic within our society and not often covered. It is my sincerest hope that the information and resources I have provided here can provide some level of reprieve for families in this predicament. Alternatively, you may want to speak to a financial consultant to find out more about how you can secure the financial future of your loved ones, with or without special needs.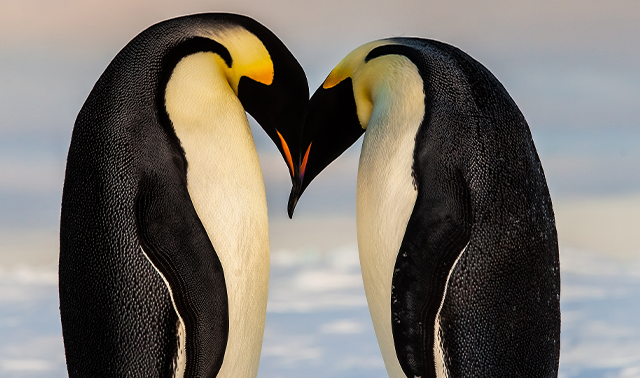 MARVEL ADVISORY GROUP
Ong Sin Yi
Sin Yi is deeply passionate about helping young families find their financial footing. Over the last 8 years, Sin Yi has built a reputation as a passionate and deeply caring financial consultant. A devoted family woman herself, Sin Yi knows all too well the importance of prudent financial planning. Shaped by her own experiences, Sin Yi is a fervent believer in establishing a lasting safety net and specialises in financial planning for young families.
Today, the Nanyang Technological University (NTU) graduate is a Financial Consultant with Marvel Advisory Group, supporting numerous families in a professional capacity. Having previously worked in the public sector, Sin Yi has sinced moved on to become a financial adviser representative with IPPFA after deciding she wanted to take make a more personal impact on the lives of people she works with. Sin Yi's exemplary conduct continues to inspire many within the IPPFA organisation as she strives for excellence in her professional and personal capacity.
IPP Financial Advisers Pte Ltd is not affiliated with Special Needs Trust Company. Estate planning services and are not provided by IPP Financial Advisers Pte Ltd and is not part of the Financial Advisory Services provided by IPP Financial Advisers Pte Ltd. The information provided is for general information and does not constitute any estate planning advice.
IPP Financial Advisers Pte Ltd
78 Shenton Way #30-01 Singapore 079120 | Tel: +65 6511 8888 | enquiry@ippfa.com |