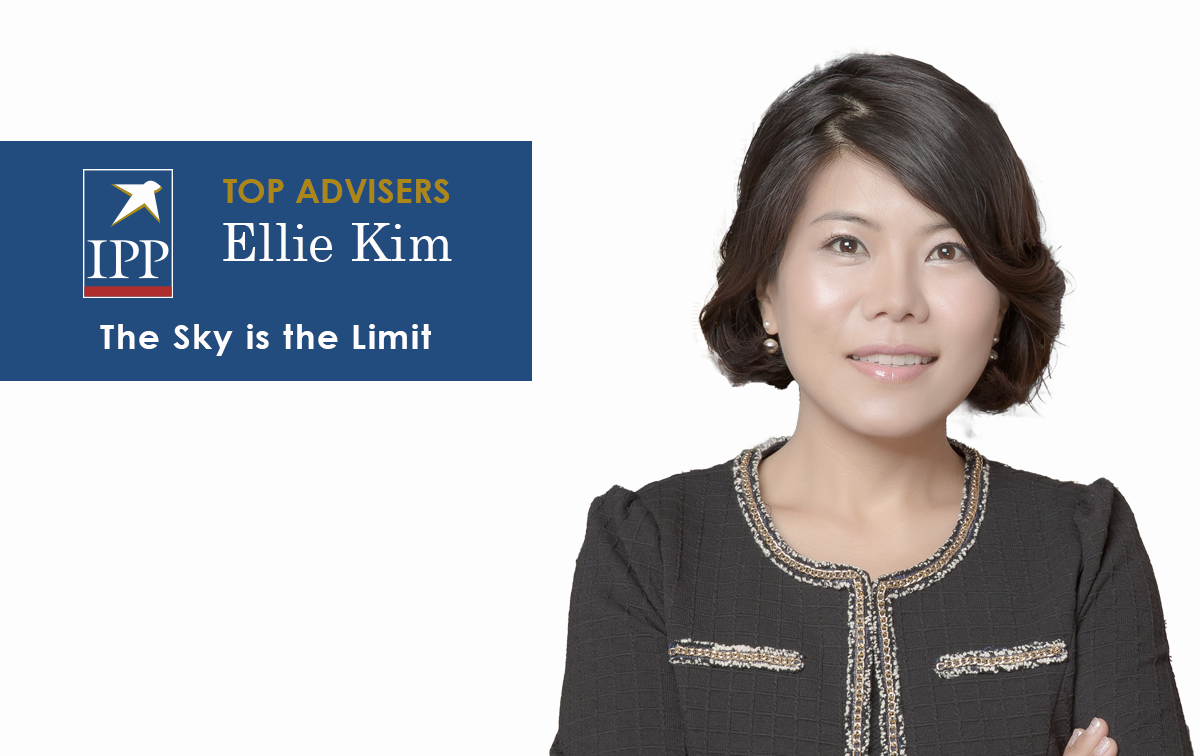 ASPEN ADVISORY GROUP
Senior Financial Consultant
Ellie Kim's life journey reads like a constant stream of breakthroughs. An alumna of Yonsei University—one of the most prestigious colleges in South Korea which was recently immortalised in the ratings-busting K-drama, SKY Castle. Ellie has achieved much as a finance professional even before joining IPP in 2015.
This law graduate started her career with JP Morgan—one of the top investment banks and financial services giant, where she gained invaluable corporate experience and an overview of the financial industry. Next, she spent more than a decade cutting her teeth as a forex trader. The trading floor drilled deep insights into the fast-paced money broking world and trained her to analyse complex data logically while multi-tasking under pressure.
"Money is not just a simple number. It is entwined with career, relationships, and above all, one's aspirations."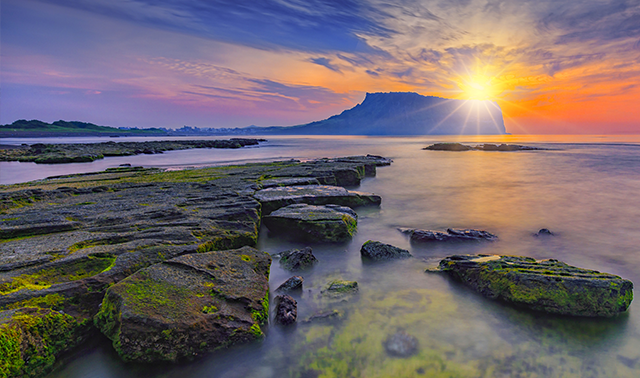 The Courage to Quit while You are
Ahead
At the height of her career as a money broker, Ellie decided to quit.
"Even though I enjoyed the intellectual challenges and it was a lucrative career, the working hours were fixed. I also had to devote many evenings to dinner meetings with my clients. This ate into my family time and I did not enjoy the "working mom guilt". Family life is very important to me so I decided to seize control over my time. I chose to put my kids first as I wanted to dedicate myself to them before they spread their wings and fly away."
She also realised that regardless of how successful she was as a forex trader, her job was highly competitive and uncertain. Rather than sit around and risk being sacked, she made the gritty decision to call the shots herself by leaving.
That has always been her mantra. As a naturally meticulous planner boosted by the finance expertise she has accumulated, Ellie has been making steady inroads in her own personal wealth management journey. She noticed that peers who embarked on a similar career track were significantly less well-off 10 years later in spite of a similar starting salary. The difference was actively converting one's hard-earned salary into an asset that can generate more wealth. The ability to manage one's finances well is a vital life skill few possess.
Convinced that she can make a difference to others' financial health, Ellie was determined to leverage her finance background and personal success in her next career move. As someone who managed to retire comfortably from corporate life with proper planning and the right investments, she has the unique first-hand advantage to demonstrate the power of proper financial planning.
Contact this Financial Consultant Now
Ellie set to work. Initially, she considered a career in an insurance agency, a private bank and a stock brokerage. But it quickly became obvious that being an financial consultant gave her the most leeway to give financial advice in a holistic manner.
After surveying the field, she chose to join IPP because of a people-centric supportive team culture that celebrates the success of all Financial Consultant which in turn, motivates them to provide the best financial solutions for their clients
A Trusted Confidante with a
Wealth of Finance Knowledge
Ellie applied herself to studying the wide range of insurance products, investment tools and other wealth creation strategies. Admittedly, it was hard work especially keeping up with the constant updates, but she persevered for the good of her clients.
Most of whom are Korean expatriates and professionals including corporate leaders, fund managers, bank traders, business consultants, university lecturers, lawyers and doctors.
"I believe they are way smarter than me. I am sure they can be very good at managing their finances if they chose to do so. However, as professionals themselves, my clients understand the value of professional opinion. Since the return on their job is much higher, they choose to outsource the financial decisions to someone trustworthy. That way, they can unlock the value of their time to focus on their professions, loved ones or recharging themselves."
Ellie is so vested in her clients' long-term financial security, she spends much time understanding their personal circumstances. So much so that her husband often jokes that she has morphed into an Agony Aunt.
"Money is not just a simple number. It is entwined with career, relationships, and above all, one's aspirations. Getting to know my clients well helps me guide them to make more suitable financial decisions. This is how I add value to their lives.
"My clients entrust their substantial assets under my care because they value my extensive money markets experience, and the ongoing support in the relationship that has often evolved into friendship."
Staying at the
Top

of the Game
Success only comes with hard work. Fortunately for Ellie, she is blessed with the trait of being curious, which drives her to keep abreast of new products and market trends. She is an advocate for lifelong learning. Curiosity also helps get her out there to meet new people.
Through relentless drive, Ellie made it to the exclusive Producers Club by the second year of joining IPP. More impressively, she has remained in that club which recognises top producers who clock a certain amount of new business per annum, every year since. That has motivated her to continue building a base of clients who values professional advice and is keen to embark on a customised wealth building journey.
As a profession, being an Financial Consultant can be very rewarding not only in monetary terms. A disciplined Financial Consultant who has mastered time management enjoys a highly flexible lifestyle. Ellie has earned the freedom to buy any handbag that catches her fancy. And to be by her children's side when they need her. But the ultimate satisfaction to her at this stage of her career is the power to make a positive difference in her clients' lives.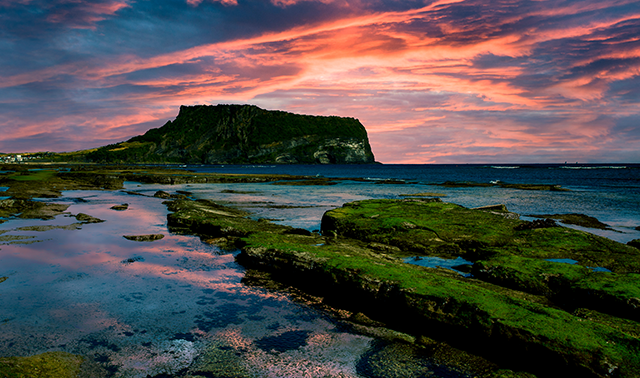 ASPEN ADVISORY GROUP
Ellie Kim
Ellie Kim is a lawyer by training. Yet she has a track record of making unconventional career choices across the financial industry and succeeding in every single one—in a corporate banking MNC, a forex trading house and IPP. She is a fine example of how forward-thinking, astute planning and decisive actions set one on a comfortable financial path to early retirement. When not tailoring financial plans for her clients, she multi-tasks as a devoted mother and lifestyle blogger famous within the Korean community in Singapore. Discover her secrets and solutions.
"Forex related services are not provided by IPP Financial Advisers Pte Ltd and is not part of the Financial Advisory Services provided by IPP Financial Advisers Pte Ltd"
IPP Financial Advisers Pte Ltd
78 Shenton Way #30-01 Singapore 079120 | Tel: +65 6511 8888 | enquiry@ippfa.com |