The recent trend of lower interest rates in the market was primarily attributed to the COVID-19 crisis, it affected consumers as well as businesses alike. For consumers, it has translated to lower interest earnings for their deposit accounts, for business owners, loans have become cheaper thereby providing the opportunity to grow or strengthen their operations.
Global interest rates have been declining since the 2nd quarter of 2020 as countries go into lockdown. Despite governments introducing stimulus packages to bolster economies, businesses continue to pull down the shutters and unemployment rates continue to climb. Global recession seems inevitable.
Gloomy as the outlook seems, there is always a silver lining and opportunities to be seized in every situation.
When the market fell in March 2020, investors took advantage of the lower prices and swarmed to invest even more to hold on to and wait for the market to recover. If you were among the risk takers, chances are, you may be pleased with the growth of your portfolio right now.
However, in a lower interest rate environment, there are many ways to potentially increase returns. In my opinion, here are three good ideas.
Refinance/Reprice Your Mortgage loan
For homeowners, mortgage repayments take up a big part of your monthly expenses. A good way to save would be to refinance or reprice your loan when interest rates are low.
3Refinancing means switching from your existing home loan to a new lender with lower interest rates. It is good practice to review your home loan regularly.
Before you refinance, always consider if you would be better off by
– Sticking to your current housing loan package
– Converting to a different housing loan package with your existing bank
– Taking up a refinance housing loan with a different bank
Seek out Higher Interest Rates Instruments to Beat Inflation
Currently, bank savings account interest rates is at 0.05%. If we continue to save our money in the bank, you would be losing out to the inflation rate which is expected to rise to 2.2% this year.
In order to maintain the same standard of living, consumers will need their money's growth to at least match inflation. There are several instruments that can cater to consumers of different risk appetite. For those who prefer to take on lower risk, they can choose from options such as fixed deposits or endowment plans. However, do note that for these options, the funds have to remain in the plan for a certain duration. In the event of early withdrawal, penalties may occur.
Those with a higher risk appetite, can go for investments which can potentially fetch higher returns. Do take note that for investment capital is not guaranteed and you might incur a loss.
5So, what exactly is inflation and why do we need to seek out higher interest rate instruments?
It simply means: the gradual rise in prices and slow decline in purchasing power of your dollars over time. Below is a table illustrating how the value of $100K would change overtime with different instruments offering different interest rates.
| | | |
| --- | --- | --- |
| Year | Instrument A earning 0.05% per annum | Value after 2.2% Inflation |
| 1 | $100,050 | $97,896 |
| 5 | $100,250 | $89,914 |
| 10 | $100,501 | $80,846 |
| 15 | $100,752 | $72,693 |
| 20 | $101,004 | $65,361 |
| 25 | $101,257 | $58,769 |
| | | |
| --- | --- | --- |
| Year | Instrument B earning 4% per annum | Value after 2.2% Inflation |
| 1 | $104,000 | $101,761 |
| 5 | $121,665 | $101,121 |
| 10 | $148,024 | $119,076 |
| 15 | $180,094 | $129,938 |
| 20 | $219,112 | $141,791 |
| 25 | $266,583 | $154,725 |
| | | |
| --- | --- | --- |
| Year | Instrument C earning 10% per annum | Value after 2.2% Inflation |
| 1 | $110,000 | $101,761 |
| 5 | $161,051 | $144,471 |
| 10 | $259,374 | $208,649 |
| 15 | $417,724 | $301,388 |
| 20 | $672,749 | $435,347 |
| 25 | $1,083,470 | $628,846 |
Disclaimer: Please remember that past performance may not be indicative of future results. Different types of investments involve varying degrees of risk, and there can be no assurance that the future performance of any specific investment, investment strategy, or product made reference to directly or indirectly in this newsletter (article), will be profitable, equal any corresponding indicated historical performance level(s), or be suitable for your portfolio.
To put it simply, if the inflation rate is 2.2 percent, then a loaf of bread that costs $1 this year will cost $1.022 the next year. Do not underestimate the impact of inflation as seen in Table A, it may seem small in the short term and you do not feel the pinch of it, but over the years and decades, inflation can drastically erode the purchasing power of your savings.
Hence, it is important to "inflation proof" our savings by looking out for higher interest rates instruments to potentially increase our savings.
Invest in low-risk investment and higher yielding assets classes
Fixed deposits carry lower risk and are mainly catered by the banks. They generally have a tenure of 3,6,12,36 months or longer. Generally, the longer tenure you choose, the higher the interest rates will be. However, most fixed deposits would require a minimum sum to start it going. Do note that in the event of an early withdrawal, interest may be clawed back.
Endowment plans tend to have a longer time horizon with some offering cash withdrawal flexibility. Consumers do need to be mindful in the event of early surrender. This may potentially result in lower returns than the principle investment in some cases.
It is a viable option to go for endowment plans which provide a slightly higher interest rate if you are able to commit over a longer time horizon. The additional flexibility you get with the ability to withdraw in-between can be useful too. Some products may also include capital guaranteed upon maturity.
As mentioned, for those who prefer lower-risk products, options are available and one of such is the Singapore Savings Bond (SSB). SSB works in a way such that the longer you keep your money in, the higher your returns will be, and if you choose to liquidate it early, there is no penalty involved at all. Additionally, SSB guarantees your capital while other investments may carry the risk of losing your initial investment.
The chart below shows the trend of interest rates returns for Singapore Savings Bond over the last few years.
| | | |
| --- | --- | --- |
| Year | Month | Average return per annum over 10 years |
| 2017 | June | 2.16% |
| 2017 | Dec | 2.16% |
| 2018 | June | 2.43% |
| 2018 | Dec | 2.57% |
| 2019 | May | 2.16% |
| 2019 | Dec | 1.71% |
| 2020 | May | 1.39% |
| 2020 | Dec | 0.90% |
As the sayings goes, "do not put all your eggs in one basket". It would be wise to diversify your money into different instruments as well to potentially increase your returns. However, as mentioned, do note that there will be higher risk involved as well for higher returns fetching instruments.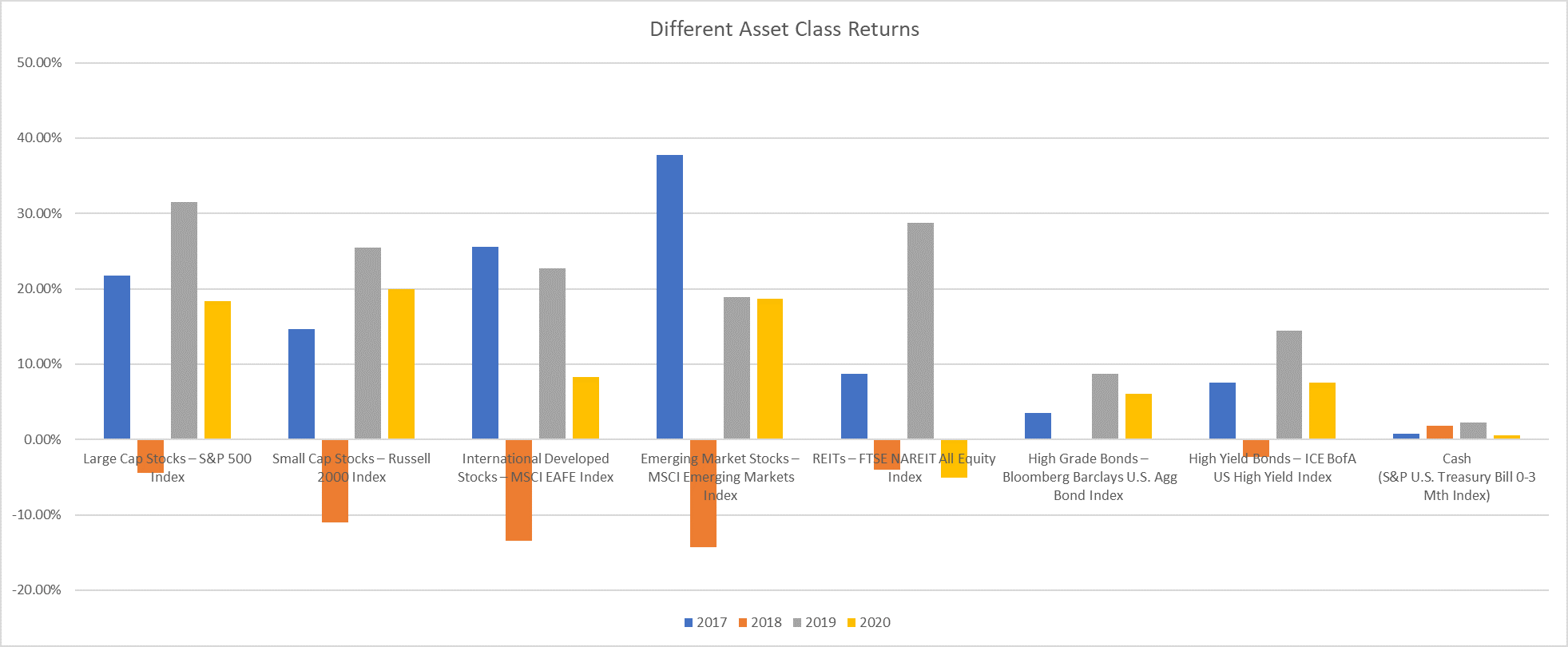 MARVEL ADVISORY GROUP
AZRAEL NEOH
Azrael Neoh is an experienced Financial Planning Consultant with a demonstrated history of working in the financial services industry. Skilled in assisting clients with portfolio reviews and recommendations on how to achieve their financial goals, she has also achieved certification in Associate Estate Planning Practitioner (AEPP) from EPPL (Estate Planning Practitioners Limited)and MDRT for the year 2020 and currently, in the process of taking Chartered Financial Consultant (ChFC) certification.
Azrael has since developed a reputation amongst clients as an extraordinarily committed, meticulous and conscientious financial consultant. She makes a consistent effort to provides regular follow-ups and always give objective and sound advice to her clients.
Disclaimer: The information in this article is meant for general information purposes only and does not constitute financial advice. Please consult your Financial Adviser before making any investment decisions.".
Disclaimer: "IPP Financial Advisers Pte Ltd is not affiliated, associated, authorized, endorsed by, or in any way officially connected with EPPL (Estate Planning Practitioners Limited) or any of its subsidiaries or its affiliates. Will/estate planning services are not provided by IPP Financial Advisers Pte Ltd and is not part of the Financial Advisory Services provided by IPP Financial Advisers Pte Ltd. The official EPPL (Estate Planning Practitioners Limited) website can be found at https://epplasia.com/."
IPP Financial Advisers Pte Ltd
78 Shenton Way #30-01 Singapore 079120 | Tel: +65 6511 8888 | enquiry@ippfa.com |