Providing a good education for their child is costing more than many parents are

prepared for.
Families in Singapore spent S$1.4 billion on private tuition sessions in 2018 to supplement their children's school education, according to Singstat's Household Expenditure Survey 2017/2018. That figure is almost double the S$820 million a decade ago. Tuition classes today cost anywhere from S$160 per month per subject for pre-primary level to S$1,040 for junior college level, as reported in a 2019 Seedly article. Granted, private tuition is not part of compulsory education in Singapore and some parents and their children may feel that private tuition is not necessary. However, according to a Straits Times study, seven in 10 parents send their children for tuition.
Is your savings plan keeping up with fast-rising
costs of education?
Today's parents are increasingly going the extra mile to ensure that their offspring stay competitive – this includes giving their children learning opportunities beyond formal local education.
Of all the basic expenses parents consider in raising their children, the cost of education is one that has been rising especially quickly, as discussed in a TODAY commentary.
Costs can pile up even more as the child enters university. Local university fees for Singaporeans have increased over the years – from 2009 to 2017, non-medicine degrees rose by an average of 3.27% per year, and medicine-related degrees saw an average annual growth of 4.17%, reported a Dollars & Sense article. Today, the costs for studying in local universities range from about S$28,000 to over S$146,000, according to TODAY. And the figures are set to rise.
In 2019, MoneySmart found that general degrees in private universities in Singapore today can cost anywhere from $20,000 to $60,000 per course, depending on the degree providers. These figures are also expected to rise.
Those who want to send their children overseas can expect to spend even more with factors such as unsubsidised fees, accommodation, daily expenses and foreign exchange coming into play.
A 2018 HSBC study found that one in two parents wish to send their children to an overseas university.
Importantly, the same study also found that parents are making sacrifices and cutting back on their own expenses to fund their children's university education. Even with this, they remain unsure if they have sufficient resources to fund it.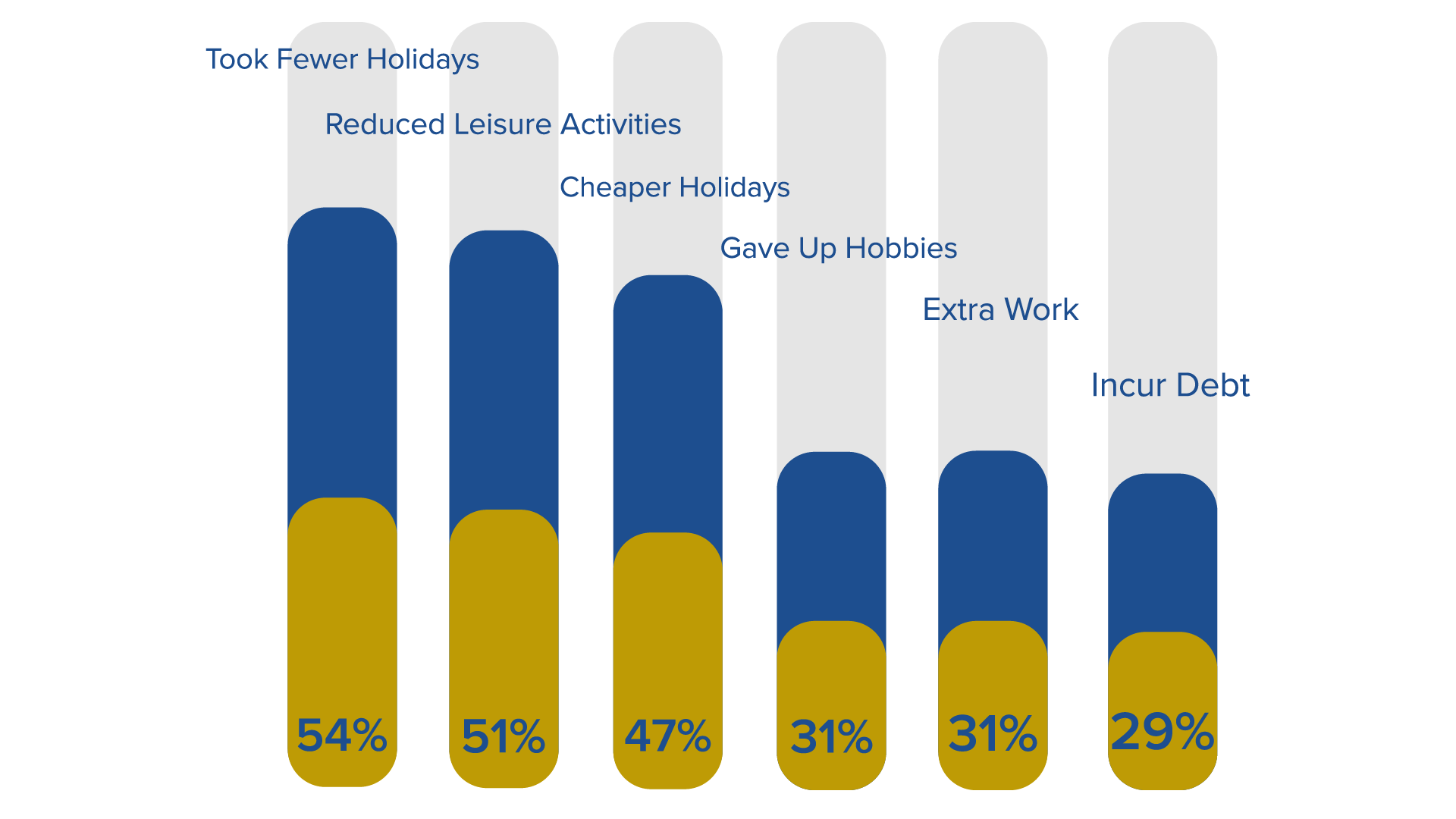 Many parents feel they are underestimating the costs of funding their ambitions for their children.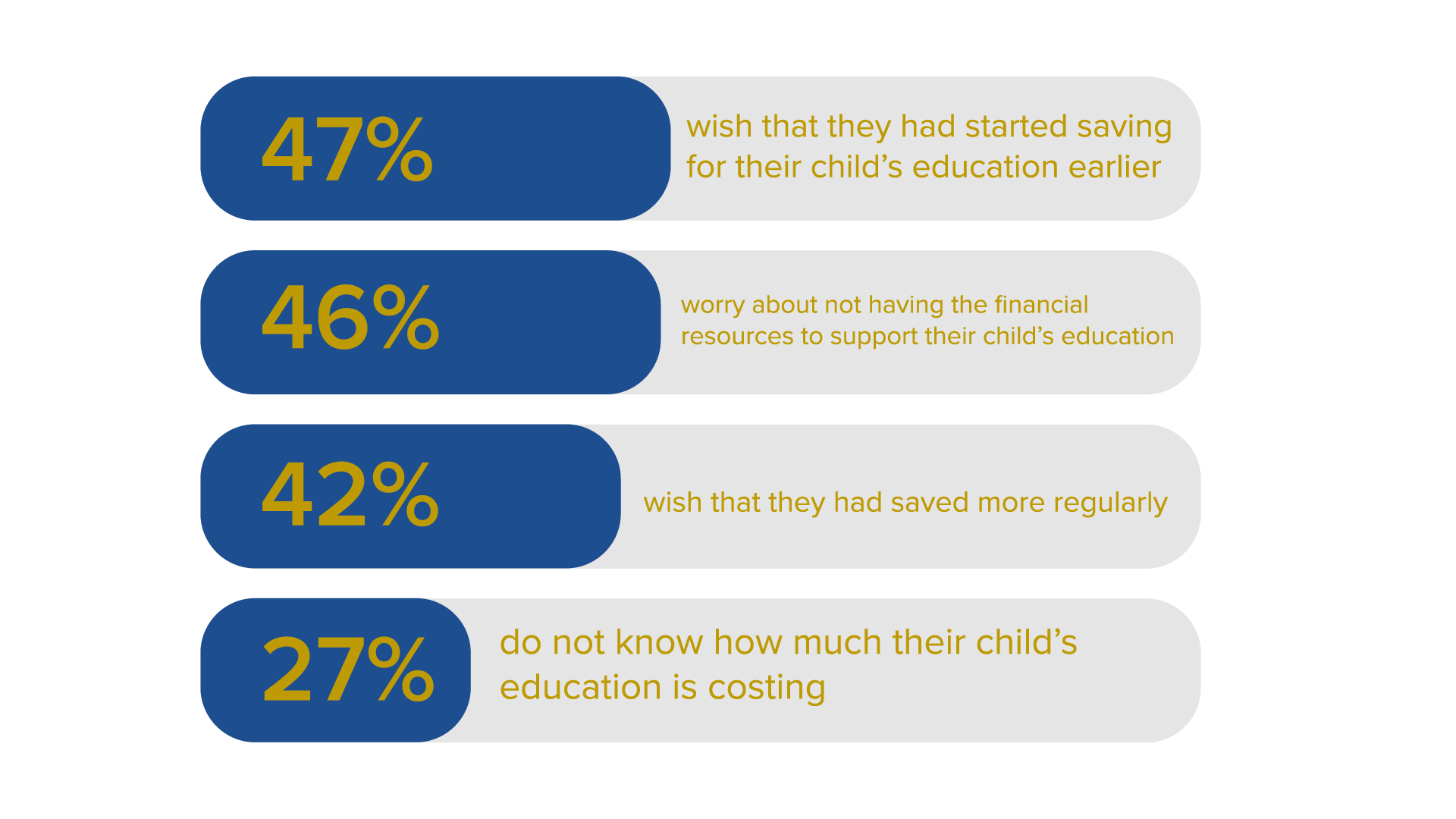 Laying a Stronger
Financial Foundation
    Educating children can be expensive – a DBS article reported that education for pre-school all the way to university, including private tuition and enrichment classes, can cost about $268,400. But does it mean that parents have to neglect other priorities such as retirement planning, leisure pursuits and general well being? By sacrificing their own wellness, health and financial well being, parents are likely not serving the best interest of their children, now or in the future. With each passing day, they continue to lose the benefit of time. Options become more limited. And stress can pile up, which can strain family relationships. An alternative strategy is to utilise the plethora of financial strategies and tools available right now, from structured savings plans, to investment vehicles, insurance products and more. These instruments and tools are designed to help parents provide their children with a good head start whatever happens.
IPP Financial Advisers Pte Ltd
78 Shenton Way #30-01 Singapore 079120 | Tel: +65 6511 8888| enquiry@ippfa.com |  
IPP Financial Advisers Pte Ltd
78 Shenton Way #30-01 Singapore 079120 | Tel: +65 6511 8888| enquiry@ippfa.com |